Bending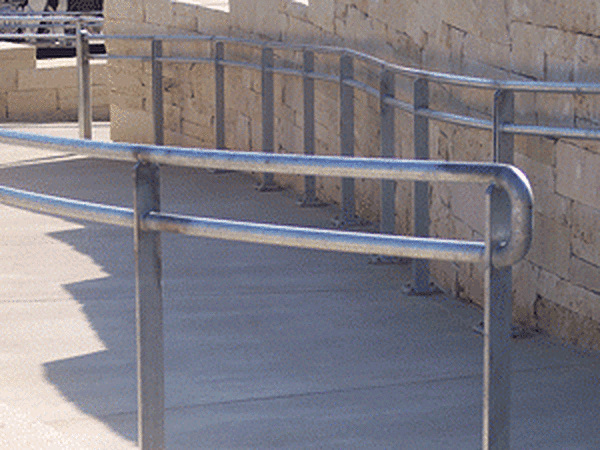 During the fabrication or the erection process, galvanized parts may need to be bent or formed to make connections or to fit the piece into a certain spot. Because the fabricator does the forming or bending, the most common time to bend the steel is before it is hot-dip galvanized. This eliminates the need for the part to be returned to the fabricator for further work, and thus the part can be sent directly to the jobsite from the galvanizing facility. This direct shipment saves energy and costs, while providing timely delivery.
When bending before galvanizing, fabricators must be aware of the amount of cold work the bending introduces into the steel. ASTM A 143 recommends the minimum bend radius for any part that will be hot-dip galvanized after bending be at least three times the material's thickness. This allows for some cold work in the bend area without causing cracking of the steel.
Bending after hot-dip galvanizing is sometimes necessary if the parts do not fit into their intended spot. When galvanized steel is bent after the coating has formed, there is no issue with cold work, but there can be an issue with the coating cracking or crazing in the area of the bend. This is normal for galvanized steel and with the cathodic properties of the zinc coating is acceptable for a part bent after galvanizing. The cracking or crazing can be repaired using the methods in ASTM A780, so the coating can be made whole again.