Architecturally Exposed Structural Steel (AESS)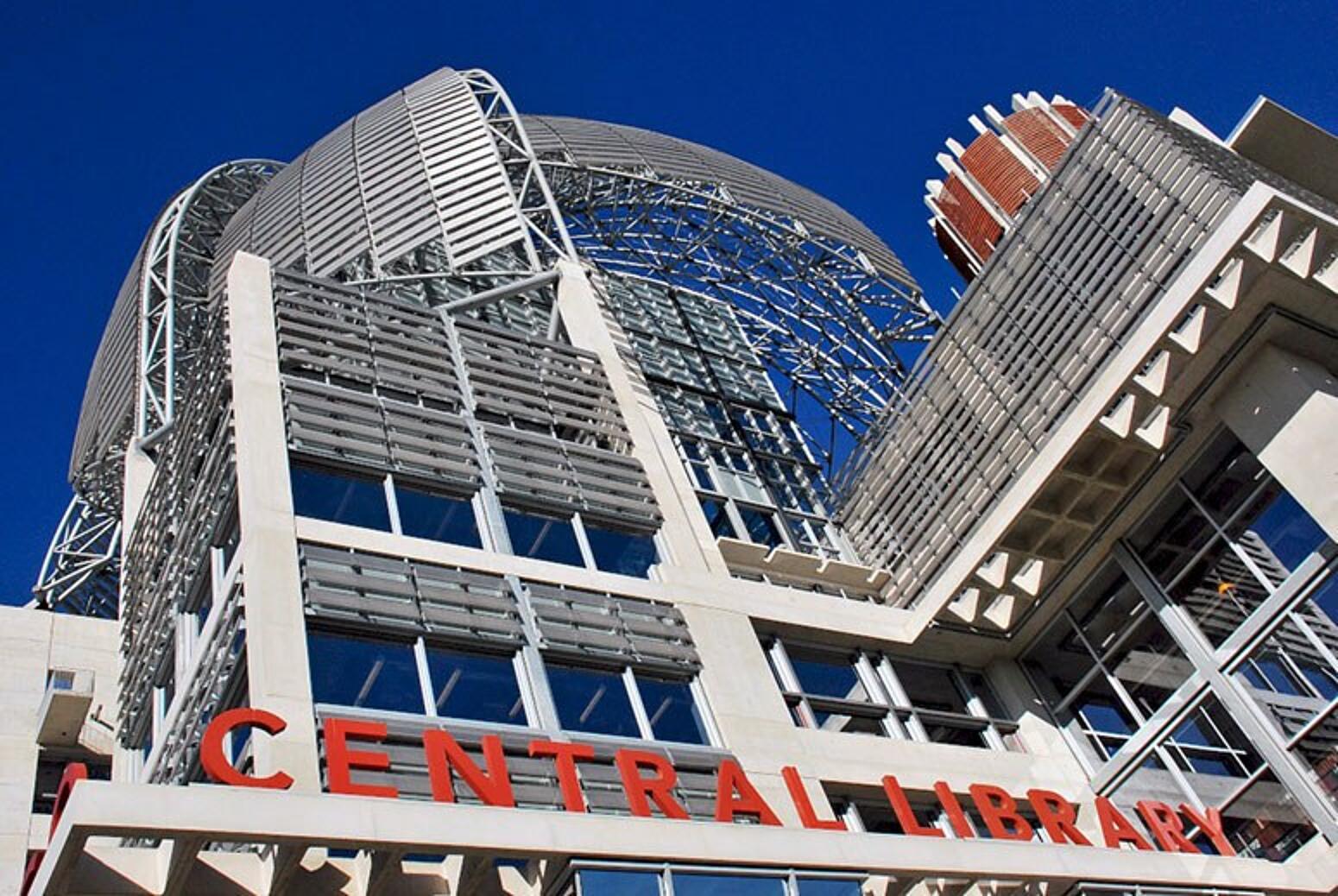 Specifying Hot-Dip Galvanized AESS Elements is Simplified through Proper Communication & Specification Practices
Hot-dip galvanized (HDG) steel has many benefits beyond protecting steel from corrosion. It has an attractive aesthetic appeal due to its neutral gray color palette that provides an excellent contrast to surrounding building materials and landscaping elements. The HDG coating (zinc) enhances the appearance unfinished steel while providing a durable, corrosion resistant, maintenance-free and sustainable coating. Additionally, hot-dip galvanized steel can be top-coated with paint or powder coatings to provide limitless appearances all while increasing the corrosion protection beyond what the HDG coating can provide alone. As a result, architects are turning to HDG steel to provide a unique, attractive aesthetic in their AESS projects.
When utilizing hot-dip galvanized steel in AESS projects, additional requirements beyond the typical ASTM galvanizing specifications (ASTM A123, ASTM A143, ASTM A153, ASTM A384, ASTM A385, ASTM A780) are necessary both before and after galvanizing to meet the aesthetic requirements for each AESS category. The majority of products galvanized to these standards do not require heightened aesthetics; therefore, the presence of unattractive surface conditions are allowed as long as they do not affect the corrosion resistance of the coating or intended use of the product. To maximize hot-dip galvanized appearance for AESS a combination of these ASTM standards and specific AESS practices are necessary.
Using the AESS C Category
The AESS categorical system was developed to provide clear expectations between the specifier and the fabricator to achieve the desired architectural finish. However, the requirements defined in the AISC/CISC categories (1, 2, 3, 4) do not address all the nuances of hot-dip galvanized coatings. Some practices required for each of these categories will have little to no effect on the initial galvanized coating appearance, whereas other, additional practices can greatly improve it (Figure 1).
For example, the nature of the galvanizing process can result in aesthetic limitations in overall uniformity, smoothness, coating repairs, and the contouring and blending of mill markings, welds, and seams. These topics are discussed in detail in the AGA publication Hot-Dip Galvanized Architecturally Exposed Structural Steel Guide.
To define both practical exemptions and additional requirements necessary to achieve an equivalent aesthetic for each AESS category, it is recommended to use the Custom (AESS C) category. A modified AESS Category Matrix Table for HDG (Table 1, below) is provided as a guide and is modeled after the AISC/CISC AESS Category Matrix. The use of AESS C is not limited to these practices, but those noted using an "x" are highly recommended to maximize HDG appearance. Responsibility for each category characteristic in Table 1 shall be mutually determined by the galvanizer, fabricator, and erector prior to fabrication.
Table 1: Modified AESS Category Matrix Table for HDG (Modeled after the AISC/CISC AESS Category Matrix)