Masking
In some projects designed for hot-dip galvanizing, there is a desire or requirement for ungalvanized areas on a steel part. Because hot-dip galvanizing is a total immersion process, normally all surfaces are cleaned and coated with corrosion-inhibiting zinc. To avoid coating growth in certain areas, steel masking can be employed.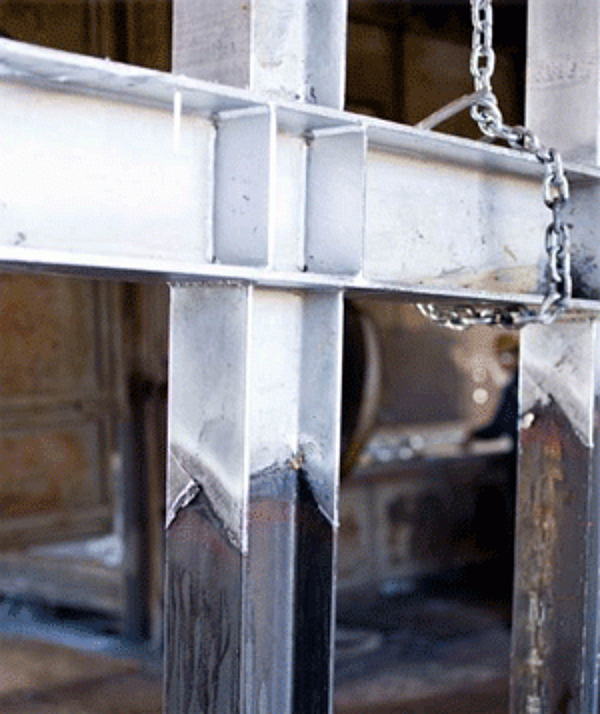 Because zinc only reacts with clean steel, treating a portion of the steel surface with a material not removable with chemical cleaning, or masking, can leave areas purposely ungalvanized. However, masking is not an exact science and additional work may still be required to remove unwanted zinc.
In most cases, it may be easier to grind off the zinc coating after galvanizing than to mask the material. There are a number of materials used to mask steel to be galvanized; some more successfully than others. The American Galvanizers Association recently conducted a study evaluating the effectiveness of common commercial products to mask the surface. Results of this study can be found in the Galvanizing Note Masking Materials for Preventing Hot-Dip Galvanizing.
If your design will require the use of masking, consult with your galvanizer to determine the best material for your individual case.