Steel Size Limits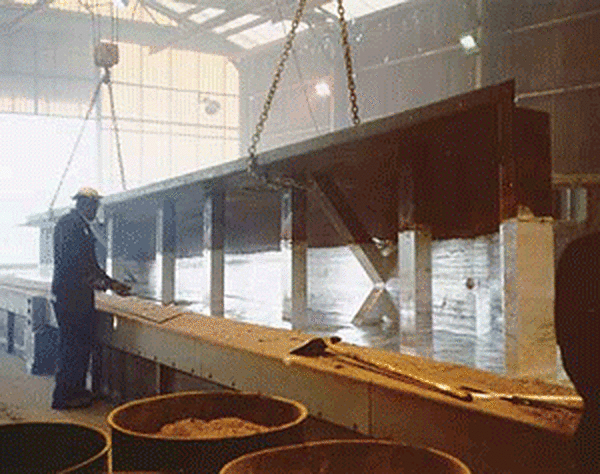 Another important consideration during the design process is the size and shape of the fabrication. Because hot-dip galvanizing is a total immersion process, the design must take into consideration the capacity of the galvanizing kettle; therefore, it is wise to verify kettle constraints with your galvanizer early in the design process.
Almost any component can be galvanized by designing and fabricating in modules suitable for available galvanizing facilities. The average kettle length in North America is 40 feet (13m), and there are many kettles between 50-60 feet (15.24 m - 18.28 m). You can check kettle dimensions and contact information for all member galvanizers on this website.
Large structures designed in modules or sub-units to accommodate the galvanizing kettle often provide additional savings in manufacturing and assembly because they simplify handling and transportation. The sub-units can be connected after galvanizing by field-welding or bolting. Alternatively, if an item is too large for total immersion in the kettle, but more than half of the item will fit into the kettle; the piece may be progressively dipped. Progressive dipping, sometimes called double dipping, is accomplished by dipping each end of the article sequentially to coat the entire item. There are some additional challenges related to venting and symmetrical design when progressively dipping your fabrication, so it is best to consult your galvanizer before designing a piece for a progressive dip.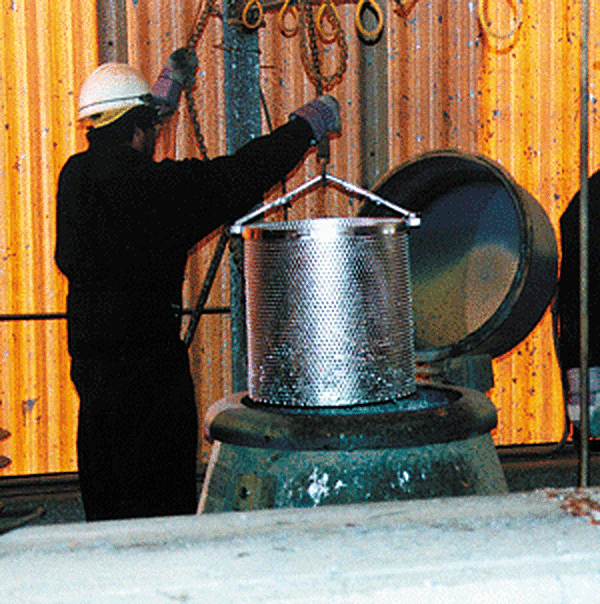 Considering size and shape, as well as weight, is also important due to material handling techniques used in galvanizing plants. The steel is moved through the process by the use of hoists and overhead cranes. Small items, less than 30" (76 cm) in length, are frequently galvanized in perforated baskets. The baskets are then centrifuged or spun to remove excess zinc, delivering smoother coatings. Fasteners, small brackets, and clips typify work handled in baskets.

Large assemblies are usually supported by chain slings or by lifting fixtures. Special jigs and racks are also commonly used to simultaneously galvanize large numbers of similar items. Providing lifting points where possible will reduce or eliminate chain or wire marks that can be left on an item when no lifting points are present. If no lifting points are provided, any marks, which are usually fully galvanized, can be touched up if desired for aesthetic reasons. It is also good practice to discuss the weight-handling capacity with the galvanizer to ensure capacity or the best places to put lifting points. In addition to lifting points, large pipe sections, open-top tanks, and similar structures may benefit from temporary bracing to maintain their shape during handling.