Enclosed & Semi-Enclosed Products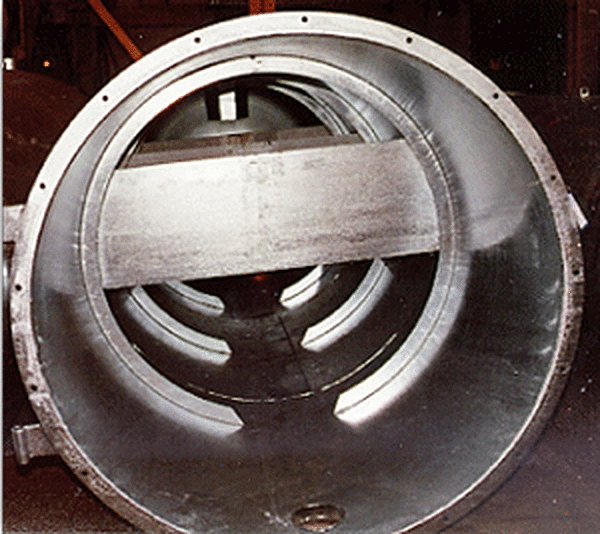 When both internal and external surfaces are to be galvanized, at least one fill/drain hole and one vent hole must be provided.
The fill/drain hole should be as large as the design will allow, but at least 3" (8 cm) in diameter for each cubic yard (10 cm in diameter for each cubic meter) of volume. The minimum diameter is 2" (5 cm).
In tanks, internal baffles should be cropped on the top and bottom or provided with suitable drainage holes to permit the free flow of molten zinc.
Provide vent holes of the same size diagonally opposite the fill/drain hole. This allows the air to escape.
Manholes, hand holes, and openings should be finished flush inside to prevent trapping excess zinc.
Items such as vessels or heat exchangers galvanized on the outside only must have snorkel tubes or extended vent pipes. The galvanizer should be consulted before using these temporary fittings because special equipment is needed.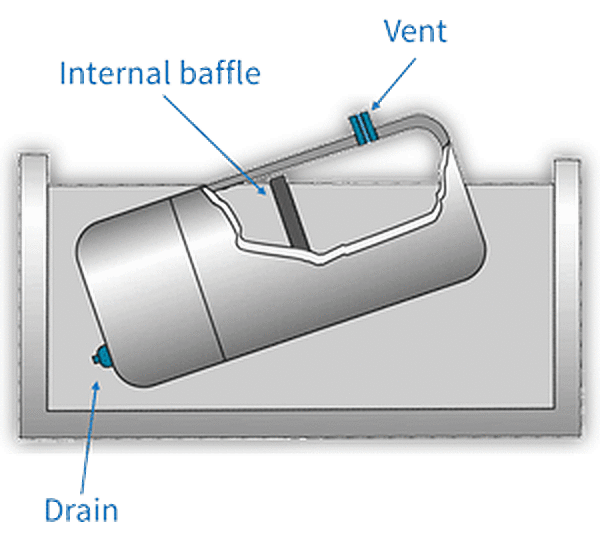 The galvanizer should always review the drawings of enclosed or partially enclosed vessels before fabrication. Galvanizers may recommend changes that would provide a better-galvanized product. If a change is needed to facilitate galvanizing, the least expensive time to make the change is before fabrication.