Industrial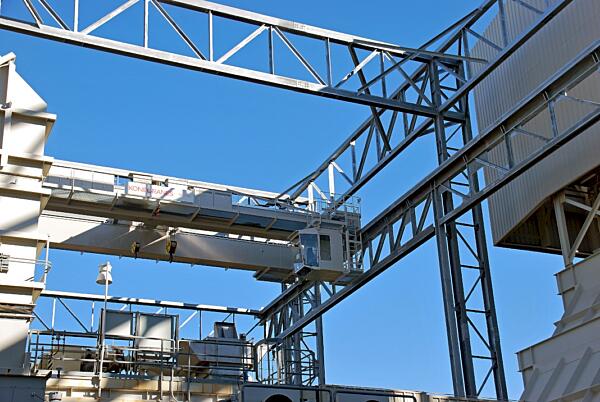 Industrial facilities, such as pulp and paper, petrochemical, etc., have some of the most aggressive, hostile environments for steel and metals. Hot-dip galvanized steel is uniquely and ideally suited to withstand the constant exposure and abuse of these industries. Whether in contact with chemicals, water, oil, or other corrosive materials, hot-dip galvanized steel provides maintenance-free corrosion protection for decades.

In addition to being able to combat corrosion in such a hostile environment, the maintenance-free nature of the zinc coating means galvanized structures are also more economical over the life of the product. A great example of galvanized steel's durability is its use in offshore platforms in areas such as grating, handrail, living quarter exteriors, etc.

Because of its durability, low life-cycle cost, and maintenance-free nature which eliminates costly plant downtime, hot-dip galvanized steel is the preferred choice of protection in industrial projects. One recent example is the Cross Oil Refinery in Smackover, Arkansas, which underwent a renovation and expansion in 2012 using galvanized steel.

The types of projects utilizing hot-dip galvanized steel in an industrial setting encompass many industries and numerous products, check out the AGA Project Gallery for more examples.
Industrial Case Study
Deltaport Third Berth Expansion- Delta, BC; 2009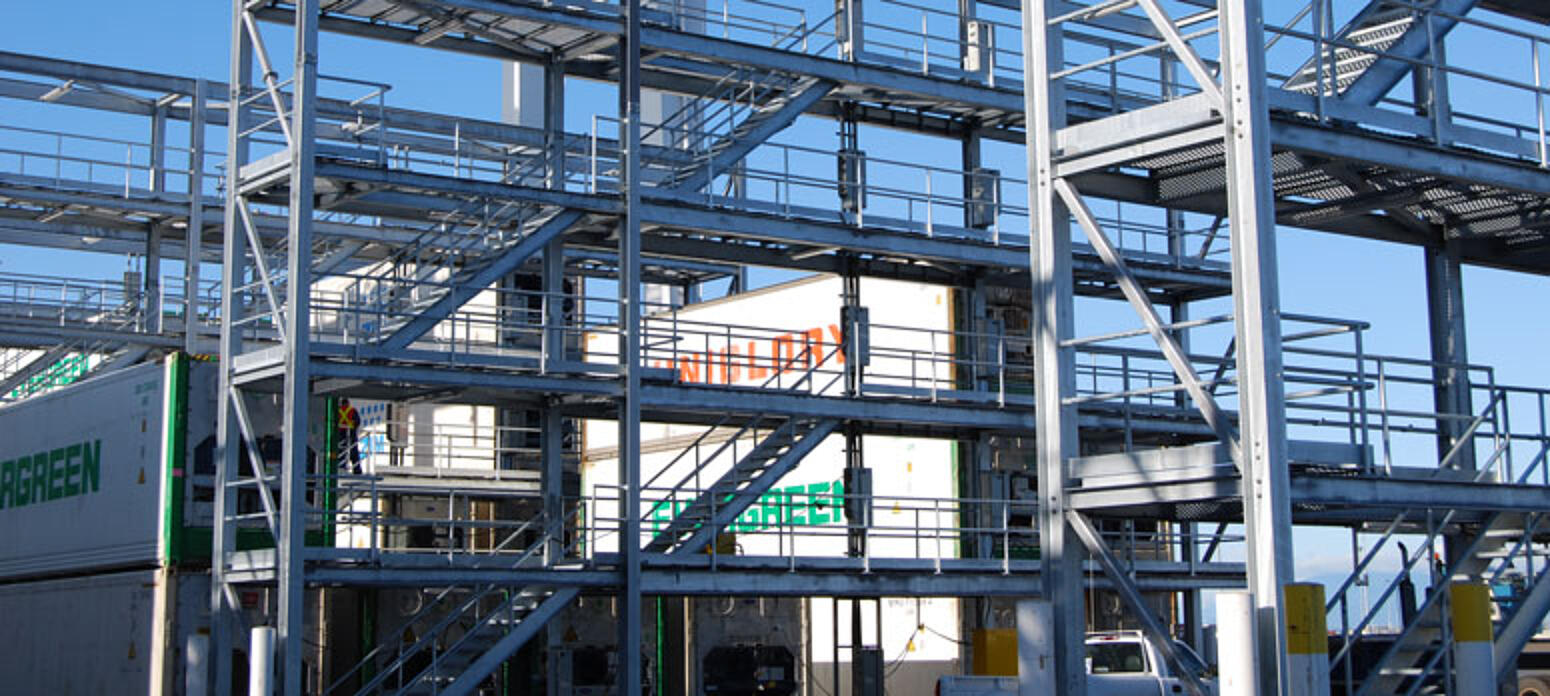 With tall rows of gleaming racks spanning far as the eye can see across the Strait of Georgia in Delta, British Columbia, the Deltaport Third Berth Expansion is a response to rapidly increasing industry demand. With projections indicating a doubling container traffic in the next ten years, and a tripling in traffic in the next 25 years, Deltaport is planning for the future by both expanding its container handling capacity and by utilizing durable, maintenance-free hot-dip galvanized steel for corrosion protection. Sharing a location with the "Westshore Terminal" coal port, the Third Berth Expansion is subjected to some of the harshest environmental factors possible. Perched in the chilly, saltwater environment of the North Pacific shore, the container racks of the port must withstand the highly corrosive effects of rain, snow, and salty sea air.