Design Considerations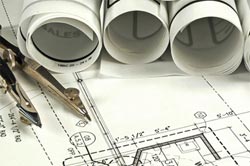 Corrosion protection begins at the drawing board, and regardless of what protection system is specified, it must be factored into the products design. Similarly, all corrosion protection systems require certain design details and proper planning to ensure the highest quality coating. For hot-dip galvanizing, a total immersion process in molten zinc, the design engineer will want to ensure all pieces are fabricated suitably for the process. Most design principles necessary for success throughout the galvanizing process are easily and readily followed, and in most cases, ensure maximum corrosion protection. Incorporating these design practices along with those listed in ASTM A385 Practice for Providing High Quality Zinc Coatings (Hot-Dip), will not only produce optimum quality galvanized coatings, but also help reduce costs, improve turnaround times, and ensure the safety of galvanizing personnel.
Select a topic from the alphabetical list below to view detailed information on each subject:
The AGA also has the publication, The Design of Products to be Hot-Dip Galvanized After Fabrication, available for download.