Recreation & Entertainment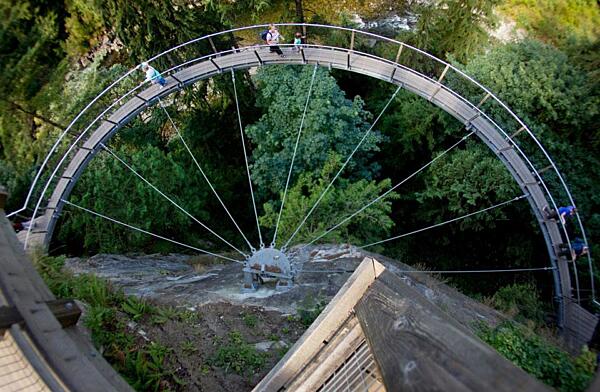 Whether the bravado of a touchdown dance or the whir of the wind in your face on an amusement park ride - recreation and entertainment venues often provide people with some of the most exciting memories of their lives. Many recreation and entertainment structures have a silent partner, a hot-dip galvanized steel backbone, that ensures their safety, durability, and beauty for generations.
From stadiums and speedways to amusement park rides, and zoos to gardens and parks, hot-dip galvanized steel is being utilized to protect steel structures around the world because of its durability, low maintenance, aesthetics, sustainability, safety, and low life-cycle costs. Many recreation and entertainment venues, structures, and equipment are outdoors, constantly exposed to the elements. To ensure these structures can be used as intended while keeping everyone safe is paramount. Hot-dip galvanized steel can withstand the daily rigors of use as well as the sometimes harsh exposure conditions for decades. The galvanized steel infrastructure will protect your favorite stadium, ride, zoo animal, and more today, as it did for your parents in the past, and will for your children in the future.
Recreation & Entertainment Case Study
Morris Arboretum, Philadelphia, PA- Galvanized in 2009
Weaving like a spider web throughout the verdant canopy of the Morris Arboretum, the hot-dip galvanized steel walkways of the "Out on a Limb Tree Adventure" provide a pathway to the treetops for nature enthusiasts. Located just outside of Philadelphia, the exhibit was developed to give visitors a bird's eye view of the forest. Consisting of a 450-foot long canopy walk constructed around a 250 year-old chestnut oak tree, the hot-dip galvanized steel structure overlooks the steeply sloped woods of the Wissahickon Valley.