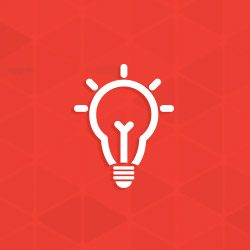 AESS: Challenges and Opportunities for the Galvanizer
What are the challenges and opportunities when working with AESS?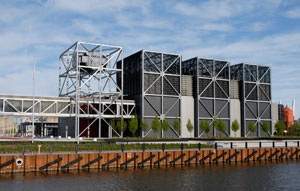 More and more specifiers are looking to hot-dip galvanize Architecturally Exposed Structural Steel (AESS) to create artful, durable, and sustainable structures for generations to enjoy. Although the increased specification of hot-dip galvanizing in the building and architecture market represents a great opportunity for growth, the initial appearance of hot-dip galvanized steel is hard to predict, and surface conditions normally acceptable under ASTM A123 (i.e. runs, skimmings, roughness, excess zinc) may not be acceptable to the architect or end user. As a result, AESS jobs can present a challenge for many galvanizers in terms of unclear responsibilities and expectations, increased labor, runaway costs, and uncertainty regarding pricing. Even though you may not be held responsible for the cleanup and surface smoothing for AESS parts when you are not informed ahead of time, parts galvanized to A123 standard without further remediation are not likely to be accepted by the end user and can result in a soured customer experience. Additional challenges exist when the galvanizer, fabricator, and architect have different definitions of smooth and uniform appearance. To turn a reasonable profit despite these challenges, the galvanizer must be educated on the various categories of AESS, potential responsibilities, and cost required to deliver AESS quality from their plant.
AESS: The New Categorical Approach
The good news is there are available resources on quality requirements, cost, design details, and process recommendations to assist the galvanizer deliver AESS projects in a profitable manner. To assist you in determining the additional requirements for AESS above and beyond ASTM A123, the Canadian Institute of Steel Construction (CISC) and American Institute of Steel Construction (AISC) updated their guidelines for specifying AESS in 2011 and 2017, respectively. These guidelines provide a categorical approach to specifying AESS which can be used to clarify the requirements and establish responsibilities between the architect, fabricator/general contractor, and the galvanizer. Both AISC and CISC developed definitions to establish different AESS categories for the steel based on the viewing distance, type/function of the structure, and cost increase to achieve sequentially higher AESS categories:
AESS 1: Basic elements
AESS 2: Feature elements viewed at a distance greater than 20 ft (6 m)
AESS 3: Feature elements viewed at a distance less than 20 ft (6 m)
AESS 4: Showcase elements with special surface and edge treatment beyond fabrication
AESS C: Custom elements with characteristics described in the contract documents
A summary of requirements for each AESS category can be found in Table 1, where the AISC Guide for Specifying AESS is referenced (the Canadian guide is similarly defined). You will notice only some of the requirements might be applicable to hot-dip galvanizing while others are certainly the responsibility of the fabricator. For a detailed description of these AESS categories, refer to each respective guide among the following resources:
The key takeaway from this categorical approach is AESS categories do not need to be equally applied across a project: AESS 1 or 2 are more suitable for visible framings high up that will not be closely seen by the public/intended user (or will be covered in heavy coatings and fireproofing), while artwork, columns, or showcase elements to be touched and viewed up close may require AESS 3 or 4. This categorical approach allows room for the galvanizer to optimize the cost for various members of the project, so that you can avoid unnecessary and expensive detailing/smoothing where it is not needed. Additionally, this approach can prevent the project from becoming cost prohibitive if the same highest standard was applied in all areas of the project.
Another advantage to this system, is it informs specifiers upfront about the cost premium associated with the different AESS categories. Table 1 below outlines the characteristics required of each AESS category with an X and anticipated cost premiums (%)overall or for each additional characteristic listed beyond the category requirements. For example, if AESS 2 is specified with the addition of all welds to be contoured and blended, the guidelines inform the specifier they could likely encounter an additional 25-40% cost premium beyond the overall 25-30% premium for AESS 2.
Table 1: AESS Category and Cost Matrix
| Category Characteristics | AESS 4 Showcase Elements | AESS 3 Feature Elements <20 ft | AESS 2 Feature Elements >20 ft | AESS 1 Basic Elements |
| --- | --- | --- | --- | --- |
| General Cost Premium | 100-150% | 40-75% | 25-30% | 10-20% |
| Steel Surface prep SSPC-SP 6 | X | X | X | X |
| Sharp edges ground smooth | X | X | X | X |
| Continuous weld appearance | X | X | X | X |
| Standard structural bolts | X | X | X | X |
| Weld spatters removed | X | X | X | X |
| Visual samples | X | X | Optional | +5-25% |
| One-half standard fabrication tolerances | X | X | X | +5-15% |
| Fabrication marks not apparent | X | X | X | +5-15% |
| Welds uniform and smooth | X | X | X | +5-15% |
| Mill marks removed | X | X | +5-15% | +5-15% |
| Butt and plug welds ground smooth and filled | X | X | +5-10% | +5-10% |
| HSS weld seam oriented for reduced visibility | X | X | +1-5% | +1-5% |
| Cross-sectional abutting surface aligned | X | X | +5-15% | +5-15% |
| Joint gap tolerances minimized | X | X | +5-10% | +5-10% |
| All welded connections | Optional | Optional | +15-30% | +15-30% |
| HSS seam not apparent | X | +5-20% | +5-20% | +5-20% |
| Welds contoured and blended | X | +25-40% | +25-40% | +25-40% |
| Surfaces filled and sanded | X | +30-50% | +30-50% | +30-50% |
| Weld show-through minimized | X | +5-20% | +5-20% | +5-20% |
| Special care in fabrication and erection | X | X | X | X |
| Finish: Galvanizing | +20-40% | +20-40% | +20-40% | +20-40% |
Most of the requirements are related to fabrication, but some of these (such as contouring and blending of welds) can be affected by the hot-dip galvanizing process. Understanding the associated characteristics for each category will allow you the ability to clarify responsibility for things like weld smoothing and additional surface filing. Furthermore, the architect and fabricator are already being told to expect an additional markup of 20-40% for galvanizing to meet all the AESS categories across the board. For any galvanizer capable of meeting these category requirements (and assuming the galvanizer is being told upfront of the AESS category) this leaves room for increasing profit margins significantly when galvanizing AESS and taking on surface smoothing work.
Maximizing Quality Through Design
Although the AISC and CISC guidelines attempt to facilitate better communication about requirements and management of the expectations of the architect/specifier, the actual design and steel chemistry of the parts is an additional consideration when deciding whether to take on AESS projects. A good start would be to ensure the architect/specifier and fabricator are familiar with the applicable details contained within ASTM A385, Standard Practice for Providing High-Quality Zinc Coatings (Hot-Dip). However, all parties must keep in mind the recommendations contained within ASTM A385 do not necessarily provide enough controls to maximize the aesthetics for AESS, and you may need to educate the customer on additional design optimizations to minimize the amount of surface smoothing and filing after galvanizing.
For example, working together to optimize placement, quantity, and size of venting/drainage holes in relation to the handling orientation will go a long way to improving the aesthetic appearance. To take it a step further, you and your customer may want to discuss temporary/designated lift points to minimize chain and wire marks. The galvanizer and specifier should also consider the physical limitations of the galvanizing plant it may be difficult to meet AESS quality for large parts that come too close to the dross line when dipped, or for oversized parts that must be progressively dipped.
Maximizing Quality Through Process Controls
In addition to optimizing design, there are additional process controls that can be implemented for AESS jobs to minimize surface smoothing after galvanizing. Where possible, hang parts at the highest possible angle, immerse the part as quickly as possible, minimize dip time, and withdraw slowly from the bath. When hanging parts, consider hanging fewer pieces per dip in order to avoid touch marks, and confirm the parts will be suspended above the dross line while immersed in the kettle. If needed, elemental additions to the galvanizing bath can be used to improve aesthetics, zinc fluidity, and drainage.
Should the hot-dip galvanized coating need to be repaired at the galvanizing facility, selection of repair material (zinc metallizing, zinc solder, or zinc-rich paint) can be considered for maximum aesthetics. In terms of appearance, zinc-based solders and zinc-spray metallizing more closely match the appearance of hot-dip galvanized steel, but there are limitations to applying both materials which must be considered in addition to cost. Zinc-rich paints can economically provide suitable aesthetics if a matte gray or weathered color repair paint is utilized. Although the appearance may at first be a mixture of gray paint and shiny hot-dip galvanizing, all hot-dip galvanized coatings will weather to a matte gray and more closely match the repair paint color over time. The use of a shiny or silver repair paint will result in permanent mixed appearance once the base galvanizing weathers.
After acceptance of the material, hot-dip galvanized articles should be stored in a way to minimize the occurrence of wet storage stain. Refer to the AGA publication Wet Storage Stain for preventive measures as well as our recommendations for minimizing wet storage stain during trucking in winter.
Determining Cost Premiums for HDG AESS
Armed with more knowledge about AESS projects, you will want to look at your overall process and identify areas where delivering AESS quality may result in increased cost, time, and/or man hours. Considering these factors will help you understand if AESS jobs can be run successfully and profitably at your plant. Some areas to consider include:
Additional time to communicate thoroughly with architect and fabricator
Potential for strip & regalvanizing
Fewer pieces-per-dip to avoid touch marks
Time and labor hours for surface finishing
Increased time for inspections (pre and post galvanizing)
Increased QA/QC personnel and hours
Cost if using alternative repair material
Cost if implementing methods to minimize wet storage stain (additional dunnage, etc.)
Additional grinding/filing/sanding equipment
Conclusion
With more specifiers requesting hot-dip galvanized AESS, it is important the industry have the ability to deliver a product that allows optimum corrosion protection with enhanced aesthetic appeal. I hope the above information will allow you to be better equipped to bid on AESS work in a way that will allow sustainable profit margins. If you have any other questions on AESS and hot-dip galvanizing, please contact the AGA Technical Department.
© 2021 American Galvanizers Association. The material provided herein has been developed to provide accurate and authoritative information about after-fabrication hot-dip galvanized steel. This material provides general information only and is not intended as a substitute for competent professional examination and verification as to suitability and applicability. The information provided herein is not intended as a representation or warranty on the part of the AGA. Anyone making use of this information assumes all liability arising from such use.