Galvanize Your Campus

Galvanize Your Campus Programs
The American Galvanizers Association (AGA) visits campuses across the United States and Canada to educate future architects and engineers about hot-dip galvanized steel. Through the Galvanize Your Campus program, students will learn about the hot-dip galvanizing process, design, sustainability, performance, specification, cost, inspection, as well as see the process in action and/or the coating in real world applications. The Galvanize Your Campus program includes:
On-campus presentations
Tours of galvanizing facilities
Tours of galvanized projects
Educating the specifiers and designers of the future is paramount to the AGA's mission statement. The American Galvanizers Association (AGA) is a non-profit trade organization committed to educating current and future architects, engineers, owners, developers, fabricators, and specifiers about hot-dip galvanizing for corrosion control. To that end, the AGA has launched an educational initiative exclusively for current architecture and engineering students.
To learn more and organize a stop on your campus, please fill out the form below: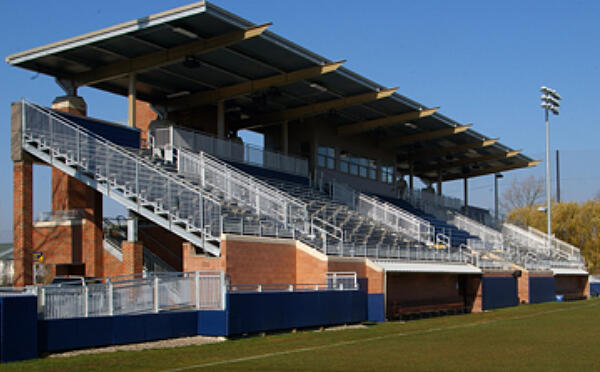 The American Galvanizers Association (AGA) is dedicated not only educating current specifiers of the galvanizing industry, but also future members. One of the biggest market limitations to the specification of hot-dip galvanized steel is ignorance. The majority of architecture and engineering students are not taught anything about galvanized steel while in college.
The AGA offers a number of learning opportunities to current architecture and engineering students. The AGA launched the Galvanize Your Campus program in 2011 which includes design competitions, campus presentation/visits, and tours of hot-dip galvanizing facilities and galvanized steel projects. The AGA also holds an annual scholarship program to assist future specifiers with the rising cost of a college education. In 2018, the AGA launched In Studio Made in partnership with The American Institute of Architecture Students (AIAS), to encourage students to create and post sketches, models or renderings of a project that would utilize hot-dip galvanized steel with a brief description on Instagram.
Contact Marketing Coordinator Rebecca Spodick to learn more and request to schedule a plant tour.