Lunch and Learn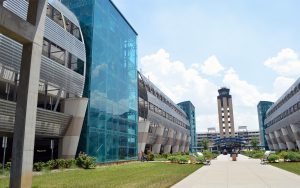 Our in-person Galvanize It! seminar is the best way to learn about hot-dip galvanizing. All of our courses are approved for Health, Safety, and Welfare (HSW) credits (PDH or LU). The lunch and learn will be presented by American Galvanizers Association (AGA) staff and/or members at your office (minimum of 10 attendees required). Lunch and learns are preferred because you have a galvanizing representative present to answer any questions or concerns about hot-dip galvanizing or corrosion immediately.
The AGA currently offers the following in-person courses (all 1-hour, unless noted):
Sign up for your Lunch and Learn today by filling out the form below. If you experience any issues or have further questions, please contact Cameron Hewitt at 720-361-4487.