Excellence Awards and Gallery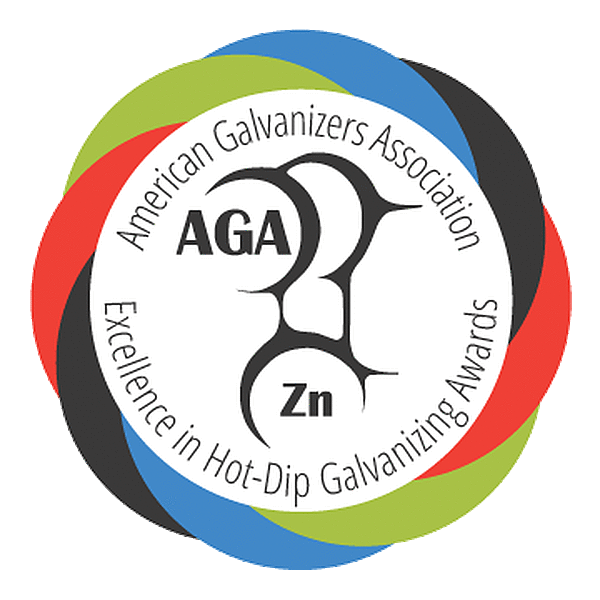 Whether an artful sculpture glinting under the sun or a sturdy bridge arcing over the waves of a rushing river, galvanized structures can be seen standing strong and corrosion-free across the continent. The Excellence in Hot-Dip Galvanizing Awards seeks to recognize the special skill and efforts of galvanizers, fabricators, architects, engineers, contractors, and all other parties as they complete projects that will remain durable, beautiful, and maintenance-free for generations to come.
Presented annually, the award program recognizes projects that utilize after-fabrication hot-dip galvanized steel in an ideal, creative, monumental, or otherwise impressive fashion. Entry is open and available to anyone — galvanizers, engineering firms, architectural companies, contractors, fabricators, etc.— who has had a project hot-dip galvanized by a member galvanizer in the last calendar year. Winning projects represent the finest achievement in the use of hot-dip galvanizing in a project design and concept.
Interested in submitting your project for the awards? Learn more about the Benefits of Submission and Submission Requirements before you get started.
AGA Project Gallery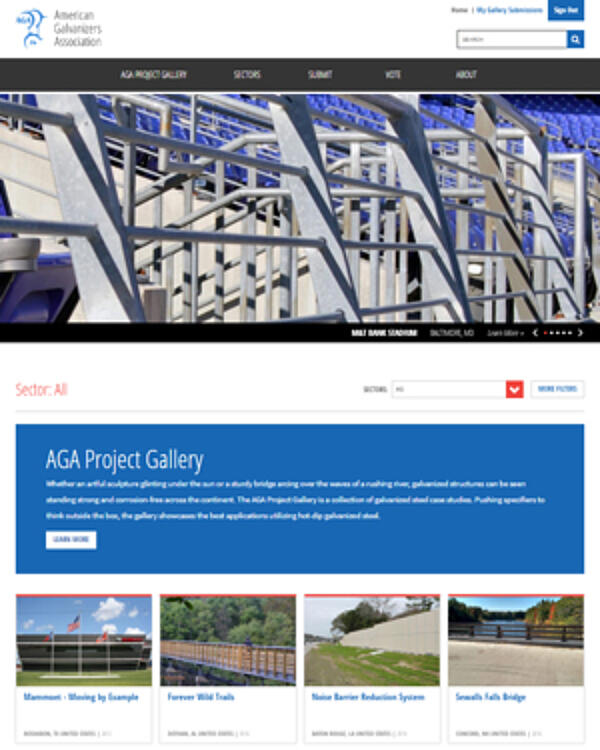 The online AGA Project Gallery is a collection of galvanized steel case studies. The gallery showcases current and past winning projects of the Excellence Awards alongside hundreds of other galvanized steel case studies. As hot-dip galvanized steel is used in myriad applications, the gallery will provide users with a library of inspiration. Users can filter the projects based on criteria such as location, sector, reasons for galvanizing, and more to see the "best of the best."

In addition to the display of case studies, the AGA Project Gallery will help more architects, engineers, and other specifiers get involved with the Excellence in Hot-Dip Galvanizing Awards through submission and voting. Submission to the awards has always been open to anyone involved in the galvanized steel project; however, the new online submission form facilitates the process with more exposure and a consistent format.
Furthermore, the new online voting process provides another opportunity to for specifiers to participate in the awards by sharing their opinions on what makes a hot-dip galvanized steel project truly innovative. Judges can now login to the online portal anytime throughout the voting period (approximately 1 month) and score projects from the comfort of their own home or office. The voting portal allows judges view scores side-by-side as well as save their progress for completion at another time.

As galvanized steel projects truly represent a collaborative effort, all parties involved in each project are now recognized and displayed with the photos and description on the project detail pages.