Competitions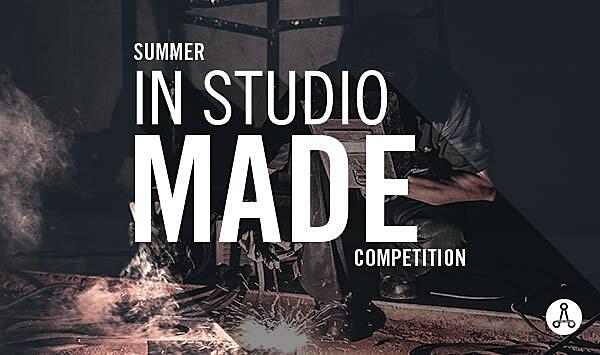 The American Galvanizers Association (AGA) has launched a new competition InStudio Made in partnership with the American Institute of Architecture Students (AIAS). The competition asks students to use their creativity to sketch/model a project that could utilize hot-dip galvanized steel such as a sculpture, building façade, parking garage, outdoor recreation/entertainment structure, etc.
Similar to other InStudio competitions hosted by AIAS, Students competing in InStudio Made will post their sketches and renderings to Instagram with a short description of their entry and tag AIAS (@aiasorg) and AGA (@AGAGalvanizeIt) using hashtags: #AIASInStudio, #InStudioMade and #galvanizeit.
You must share your sketches/renderings/models on your Instagram account between July 29 – December 1, 2022, to enter the competition.
Top submissions will be promoted bi-weekly on the AIAS National Instagram account. At the end of the competition the top projects will be evaluated for constructability, design, and ingenuity.
Three winners will be selected to receive cash prizes of $500, $250, and $100 and the possibility of their project(s) being physically built with the help of an AGA member galvanizer (at AGAs discretion). Check out the 2021 InStudio Made winners for inspiration!
For more information about the competition, visit the AIAS website. Or if you are ready to start your submission, please check out the following resources:
InStudio Made 2018 First Place Winners
Heffernan Pavilion Project
Georgia Institute of Technology, School of Architecture
Past Competitions
Can You Dip It Video Showdown
The AGA ran this competition in partnership with AIAS from 2014-2017. Showcasing students' creativity, school pride, and knowledge of hot-dip galvanizing, students from many AIAS chapters submitted wonderful and entertaining videos as a part of the Can You Dip It Showdown.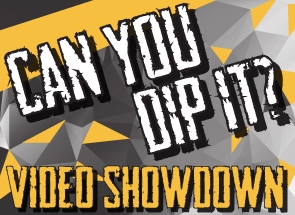 Ascension Program
In 2013, the AGA partnered with AIAS to challenge the students to design a modular accessibility ramp. During the first phase of the Ascension program, students submitted ramp designs made out of galvanized steel that met the code requirement for the US and Canada. Using their creativity they developed designs with interchangeable features, attractive and lightweights, low cost and simple.
After the winning designs were chosen, Phase 2 of Ascension was launched. This phase focused on chapters getting the ramps built and installed to assist veterans as part of the Freedom by Design program. Although we had mixed results in the execution, the program did lead to a number of ramps being installed, and other Freedom by Design and student projects utilizing hot-dip galvanized steel.
The AGA is still willing to help chapters with installing an Ascension ramp, or other Freedom by Design projects, including donated or low-cost materials. If you are interested in participating in the Ascension Program or other galvanized steel projects, this is what you need to know:
How to Connect with an AGA member Galvanizer to build an Ascension Ramp
It is important to be prepared when talking with your galvanizer. They may be curious about the weight and design of the ramp (or other steel structure) and its components. This information is key for them to estimate the cost of a donation. If you are unsure about the answers to their questions, be sure to let them know generally the design of your structure or share drawings, and you can get them more information as time goes on.