TechForum Activities
The AGA has arranged the following additional activities while we are in Chattanooga:
Ruby Falls and Rock City Tour
Tuesday, September 24th 9am
Sponsor: APR Plastic Fabricating, Inc.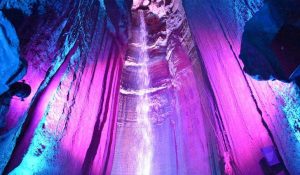 Ruby Falls is a 145 foot high underground natural waterfall located a thousand feet below the top of Lookout Mountain. Discover the hidden treasures of Ruby Falls with a Classic Waterfall Tour. Visitors explore the cavern trail to the tallest and deepest cave waterfall accessible to the public in the United States. Learn about the accidental discovery of the cavern and see stunning rock formations created over thousands of years.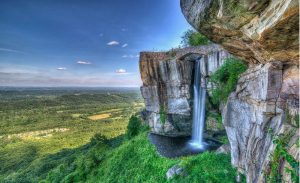 Rock City is located atop Lookout Mountain, just 6 miles from downtown Chattanooga. Rock City is a true marvel of nature featuring massive ancient rock formations, gardens with over 400 native plant species, and breathtaking "See 7 States" panoramic views. Take an unforgettable journey along the Enchanted Trail where each step reveals natural beauty and wonders along the woodland path.
.
Southside Social Dinner and Networking Event
Tuesday, September 24th 7:30pm
Sponsors: Cavert Wire Co., Gimeco, Ritchey Metals, W. Pilling Riepe GmbH, Zinco Technologies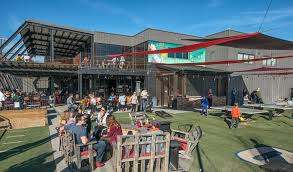 Join us for dinner, bowling and fun! Southside Social offers indoor gaming area with pool tables, skee ball, ping pong, shuffleboard, giant jenga and more. They also have an outdoor courtyard with casual seating, fire pits, ping pong tables, horseshoes, and cornhole. Dinner will be a delicious buffet and drink tickets will be available for beer and wine.