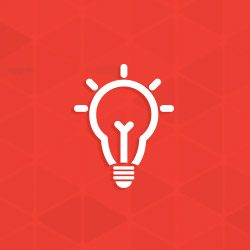 Call For Entries: Is Your Project the Next Most Distinguished Winner?
CENTENNIAL, CO- The American Galvanizers Association (AGA) is pleased to announce submissions for the 2020 Excellence in Hot-Dip Galvanizing Awards are now being accepted. The 2020 Call for Entries is extended to any party, including architects and engineers, that are involved with an after-fabrication hot-dip galvanized steel project completed in 2019. Are you working on the next distinguished winner?
Presented annually, the Excellence in Hot-Dip Galvanizing Awards honor the finest achievements in the use of hot-dip galvanizing in an ideal, creative, innovative or monumental fashion.
Hot-dip galvanized steel is used in myriad applications throughout various industries. Thus, Excellence Awards are presented in twelve sectors and three special categories. The twelve sectors are: Artistic, Bridge & Highway, Building & Architecture, Civic Contribution, Duplex Systems, Electrical, Utility & Communication, Food & Agriculture, Industrial, Original Equipment Manufacturing, Recreation & Entertainment, Transportation, and Water and Marine. The three special categories are: International, Most Distinguished, and lastly Lifetime Achievement, in which submissions must have at least 15 years in service showcasing the longevity of the coating. As the premier organization for galvanizers in North America, AGA is proud to host the event that showcases the work of the best in the industry.
If you were involved with a project, we encourage you to submit to the Excellence in Hot-Dip Galvanizing Awards. We recommend collaboration with all parties involved to provide the most complete and descriptive entry as possible. All projects must be submitted using the online form; please review the Submission Requirements for further information.
Winners will be featured on both the AGA website homepage, and the AGA Project Gallery, as well as in various seminars, publications, and other marketing materials. Check out the current Excellence Awards winners in the Winners section of the AGA Project Gallery. Projects must be submitted on or before Friday, December 20, 2019 to be considered.