Health Product Declaration (HPD)
In order to meet the requirements of the Building Product Disclosure and Optimization (BPDO) Material Ingredients credit in LEED® v4 for Building Design + Construction (BD+C), the American Galvanizers Association (AGA) has developed two Health Product Declarations (HPDs) for hot-dip galvanized steel. An HPD is more or less a Safety Data Sheet (SDS) that lists the chemical ingredients of a product. The ultimate goal is for project teams to be able to select products that minimize the use and generation of harmful substances.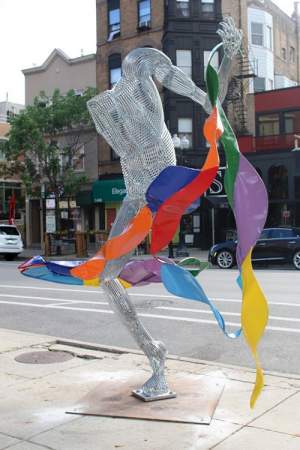 In order to satisfy Option 1 for Material Ingredient Reporting, an HPD must report the chemical inventory of the product to at least 0.1% (1000 ppm). For hot-dip galvanized steel, the HPD is based on the type of zinc in the galvanizers kettle. There are three types of zinc used in North America: prime western, high-grade, and special high-grade.
High-grade and special high-grade do not have significant differences and do not have any harmful substances that need to be reported at the 1000 ppm threshold. For that reason, they are combined into one HPD. Prime Western, which has more significant differences in its chemistry due to its recycled content, is published on a separate HPD. Both HPD's are available from HPD Collaborative in 1.0 versions, and the AGA will work to update to version 2.0 by the deadline in September 2018.
In addition to Option 1, hot-dip galvanized steel that is produced using high-grade or special high-grade zinc may also be able to contribute to Option 2 for Material Ingredient Optimization. Within Option 2, there are a number of paths to show optimization, one of which is International Alternative Compliance Path REACH Optimization. Hot-dip galvanized steel that is produced using high-grade or special high-grade zinc are REACH compliant, meaning they do not contain ingredients listed as substances of very high concern.