Alana Fossa
Technical Director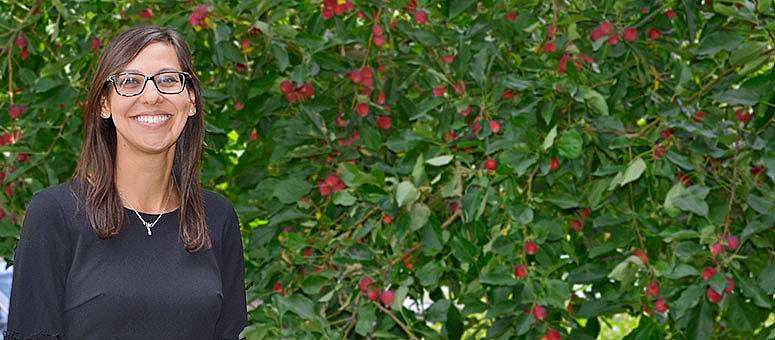 Education & Experience
7 years - Corrosion Engineer
BS Engineering Science, minors in Physics and Mathematics; Trinity University (San Antonio, TX)
Master Galvanizer
NACE Certified Coating Inspector Level 1
SSPC Thermal Spray Inspector
AMPP Publications Program Committee Member
Emerging Leaders Alliance (ELA) Participant
ASTM Subcommittee A05.13 Vice Chair
What I Enjoy Most About My Job
The many kinds of people I interact with on a daily basis that are interested in technical issues related to hot-dip galvanizing. From engineers, architects, artists, homeowners, park rangers, farmers, and even our military -- they keep me on my toes as I continue to expand the breadth of my galvanizing knowledge!
My Most Significant Contribution to Our Members/Industry
The AGA has access to a lot of useful information on hot-dip galvanizing and zinc coatings, but making that information available to all parties (galvanizer, specifier, end-user, etc.) in a digestible format and readily applicable using real-world examples has been a focus of mine from the start. In addition, I will continue to investigate research needs within various markets to develop new data/guidelines our members can use to demonstrate improved quality and performance.
What I Consider the Most Interesting/Impactful Thing About HDG
Even though hot-dip galvanizing is a 150+ year old process, there are always process improvements and new applications for hot-dip galvanized steel to be investigated. I enjoy knowing the AGAs effort to study such topics may help someone to successfully construct sustainable infrastructure, buildings, and artwork that will positively impact our communities for many generations.
Other Interesting Things that Shape My Life
Outside of work, you can typically find me exploring a new hiking trail, experimenting in the kitchen with all kinds of cuisines and cooking methods, skiing, wine tasting, road tripping across the U.S., cheering on the Houston Texans, or generally enjoying the outdoors with my husband, family and friends.

I am also an avid volunteer for my community. As an active Junior League member, I work on projects to successfully transition foster care teens to independent living, avoid homelessness, and prevent domestic violence and human trafficking. I am also a regular volunteer at the food bank and as a Calculus/Physics tutor for high school and college students.
Random Fact
I successfully climbed Mt Kilimanjaro, Uhuru Peak (the highest peak in Africa and one of the famous Seven Summits) on International Women's Day 2017 alongside 29 other women.
Words of Wisdom
Live less out of habit and more out of intent: guard your time fiercely, be generous with it, but be intentional about it.
Favorite Quote
Enjoy the little things, for one day you may look back and realize they were the big things. ~Robert Brault