Industry Stats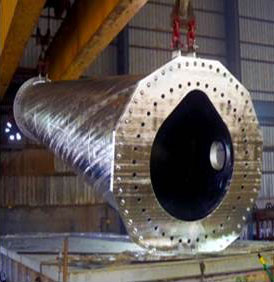 Membership (95% of industry capacity)
78 galvanizing companies in North America (175 plants)
56 sustaining member companies




8 zinc producers/suppliers

19 associate galvanizers (outside North America)
Non-Members
Approximately 20 galvanizing companies in North America, representing around 5% of industry capacity
Production
4.9 million tons of galvanized steel in 2019
10% increase since 2014
Employee
Galvanizing operations: 8,000
Zinc Suppliers: 10,000
Service and product suppliers: 2,000
Markets Served
Electric/Utility/Communications
Bridge & Highway
Agriculture
Transportation Infrastructure
Buildings
Recreation (Stadiums)
Original Equipment Manufacturing (OEM)
34% penetration in 2019
Products Galvanized
Structurals, fasteners, tubing, pipe, wire, nails, reinforcing steel, weldments, complex fabrications, guardrail, distribution poles, and much more
Ownership
Most galvanizing operations are privately held
Sales range from $10 million to $50 million
Most galvanizing operations do not take title to the steel they galvanize.
These operations are called "job" or "custom" galvanizers and they provide a service.
Competition
Other coatings (paint, powder coating), weathering steel, stainless steel, wood, aluminum, concrete and composites
Galvanizing Process
Cleaning the steel in a degreasing solution.
Pickling in dilute hot sulfuric acid or ambient temperature hydrochloric solution.
Fluxing in an aqueous solution of zinc-ammonium chloride.
Immersing in a bath (kettle) of molten zinc.
Inspection of material for consistent and thorough coating.
AGA members represent approximately 95% of the industry capacity. Non-members are primarily smaller galvanizers, pipe, wire and fence companies, but consolidation has changed the face of the industry in the last 10 years. There are now several multi-plant public and private operators.