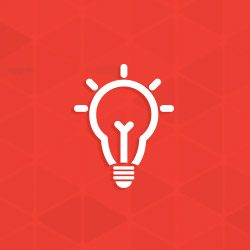 AGA Updates Inspection of Galvanized Steel App
The AGA is constantly looking for ways to leverage digital tools to facilitate specifying, designing, and inspecting HDG products. To that end, the AGA in partnership with International Zinc Association (IZA), has just released an updated version of its Inspection of Galvanized Steel mobile app which provides a visual guide to identifying various surface conditions present after hot-dip galvanizing. The Inspection app is now compatible with the latest versions of mobile software that powers 99.4% of the world's mobile devices (Android & iOS). Furthermore the app now includes both English and Spanish content, further increasing its versatility and appeal to a wider audience.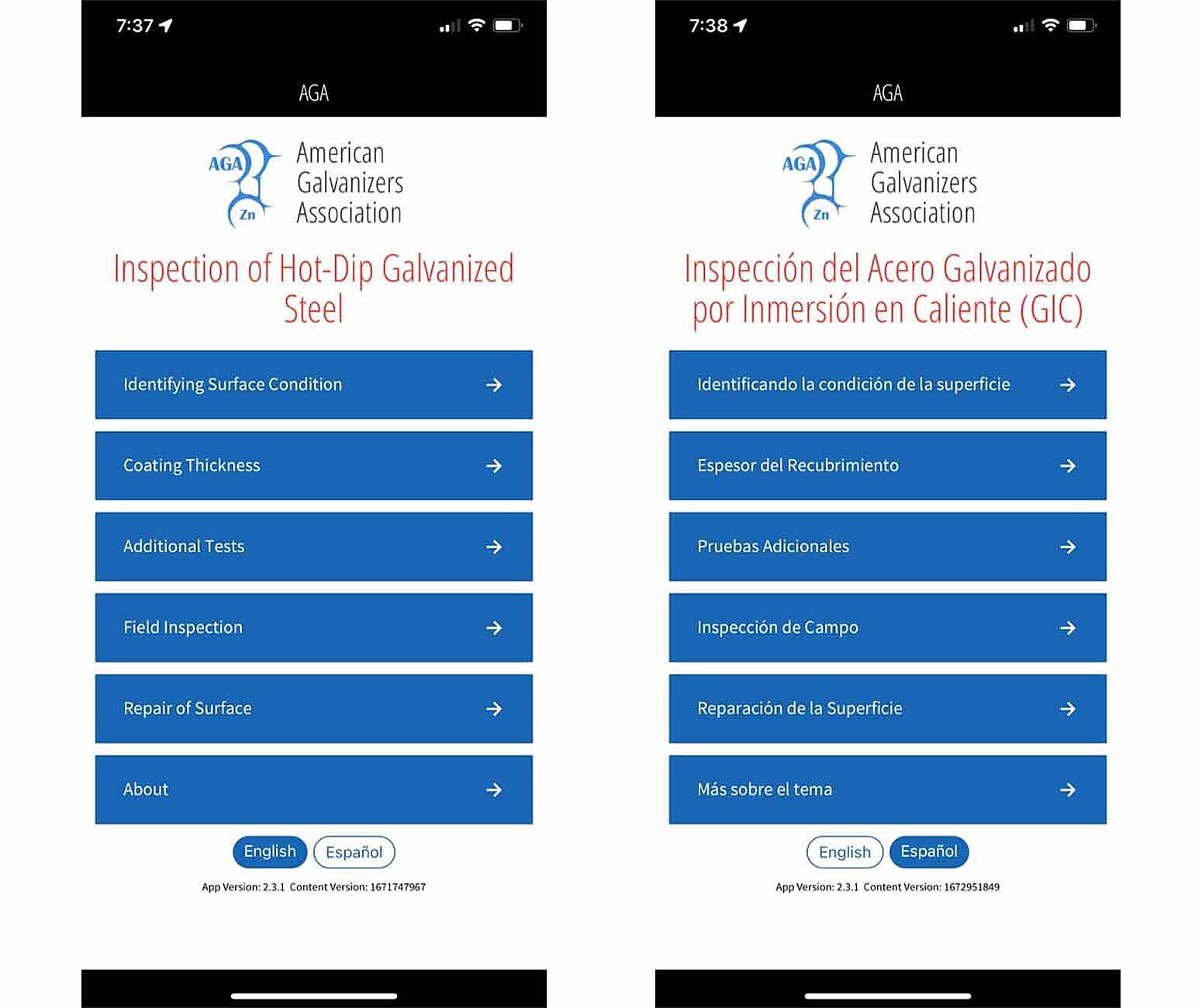 The Inspection app uses images to identify surface conditions present after hot-dip galvanizing alongside detailing how and why it occurs, and whether or not it is accepted according to specifications. In addition to the visual interpretation of surface conditions, the app also contains critical specification (ASTM, ISO, AASHTO) information to assess compliance with coating thickness requirements as well as how to properly conduct repairs. Those familiar with hot-dip galvanizing know the design/fabrication of products and the chemistry of steel being galvanized yields an array of results which are often misinterpreted. This app provides an immediate understanding of surface conditions making it a handy reference tool when there is an inspection question relating to hot-dip galvanized products in the field. Once downloaded, the app will work offline without internet or phone service making it the perfect reference tool for inspecting galvanized steel almost anywhere.

The Inspection app has more than 7,000 downloads since 2015 and is available for free in both the Apple and Google Play stores.