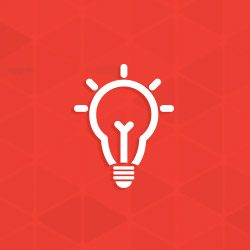 AGA Launches New Infrastructure-Focused Website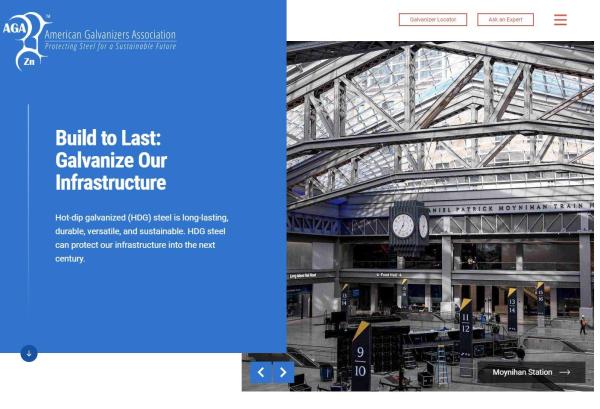 Centennial, CO – In conjunction with United for Infrastructure week, the American Galvanizers Association (AGA) launched a new infrastructure-focused website markets.galvanizeit.org. The site debuted during AGA Marketing Director John Krzywicki's webinar Galvanize Our Infrastructure: A Sustainable & Resilient Solution at 1pm ET on May 17, 2023.
The Bipartisan Infrastructure Law (BIL) is a generational opportunity to improve our nation's deteriorating infrastructure. However, to make the most of this monumental investment, it is paramount to implement resilient designs and sustainable materials into our infrastructure projects which improve the quality of life for future generations.
Hot-dip galvanized (HDG) steel is uniquely situated to maximize the value of the BIL investment in virtually every sector funded in the law. Hot-dip galvanized steel is a proven material – more than 175 years of use – as a superior corrosion protection system. Hot-dip galvanized steel is a long-lasting, durable, versatile, and sustainable solution to protect our infrastructure into the next century.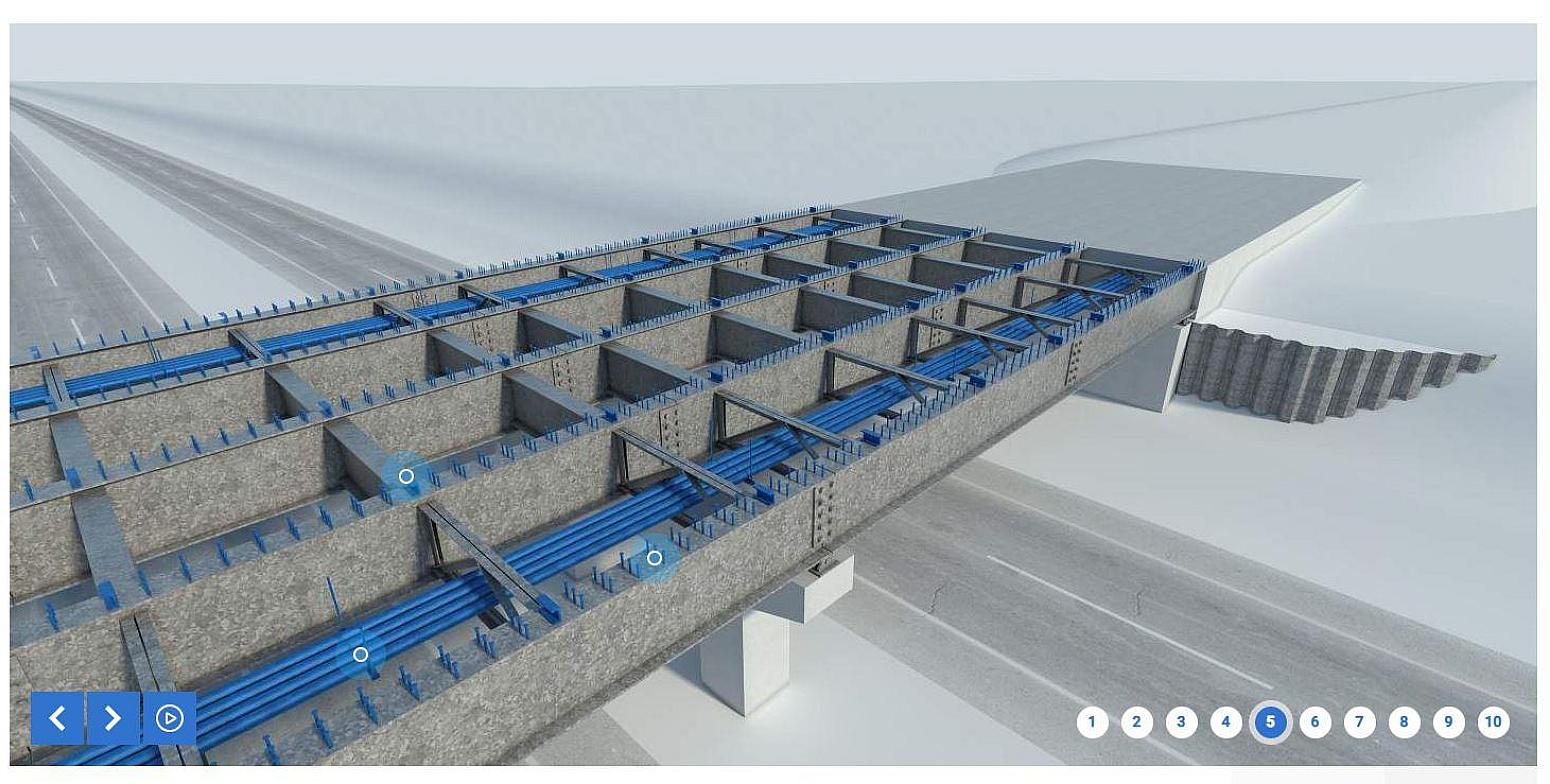 The site markets.galvanizeit.org highlights HDG steel's use in roads & bridges, power & broadband, passenger/freight rail, public transit, airports, ports & waterways, and water/wastewater facilities. Each sector overview contains animations with hot spots, showing various products that benefit from the use of hot-dip galvanizing and real-world case studies from the AGA Project Gallery. As you explore deeper into the markets featured on the site, you will find highlighted resources, KnowledgeBase Articles, and listings of more products commonly galvanized within each sub-market. These resources are hand-picked to help specifiers locate pertinent technical information and answer frequently asked questions associated with each sub-market.
Outside of exploring the markets, the site also allows you to search by state/province. Each state page highlights some of the infrastructure challenges faced in that state and statistics on the state's BIL funding. These pages also feature hot-dip galvanized steel infrastructure projects found in the state or province.
Markets.galvanizeit.org is a dynamic website the AGA intends to expand over time to include additional information about infrastructure markets as well as incorporate other markets where hot-dip galvanized steel is used throughout North America. This new site is the latest addition to AGA's growing digital footprint, and a compliment to the main galvanizeit.org site and AGA Project Gallery (galvanizeit.org/project-gallery) site as well as our other web-based tools.
For more information on this new site, or any of our other resources, please contact AGA Marketing Director John Krzywicki.