Rebecca Spodick
Senior Marketing Coordinator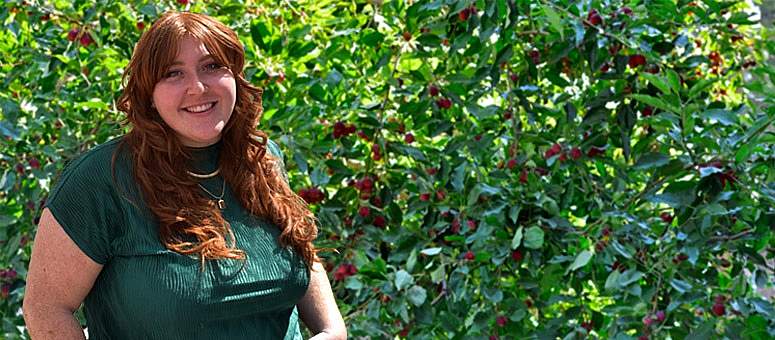 Education & Experience
BFA in Painting & BS in Education from the State University of New York at New Paltz
What I Enjoy Most About My Job
I love that I get to educate people on hot-dip galvanizing through design. There are always new ways to communicate and establish connections with marketing and I'm excited to learn more about the HDG community through AGA.
My Most Significant Contribution to Our Members/Industry
I will make communication with our members easier and accessible through streamlined design.
What I Consider the Most Interesting/Impactful Thing about HDG
Hot-Dip Galvanizing provides maintenance-free performance for 70 years or more, making it more sustainable than other steel coatings. Plus, the zinc coating and steel are recyclable!
Other Interesting Things that Shape My Life
Outside of work, I spend my time camping, playing with every dog I see in the park, and attending as many concerts as possible.
Random Facts
I am a painter and work with mediums ranging from oil paint to homemade inks and will work with any materials I can get my hands on.
Words of Wisdom
Ambition is enthusiasm with a purpose
Favorite Quote
"You miss 100% of the shots you don't take - Wayne Gretzky" - Michael Scott