Jeff Cunningham
Senior Marketing Coordinator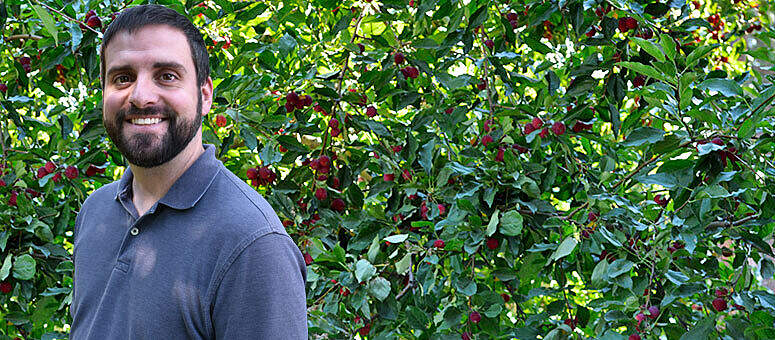 Education & Experience
2 years - Marketing Coordinator
BS in Anthropology and a minor in Marketing from Northern Colorado University
What I Enjoy Most About My Job
I enjoy marketing because it takes both creative and critical thinking. Marketing is in every aspect of life and growing rapidly. With so many different avenues of communication today, marketing becomes even more important to keep your audience engaged and up to date with new trends. I'm excited to be able to market quality, sustainable products and education for AGA.
My Most Significant Contribution to Our Members/Industry
I'm very interested in the student and education part of the industry. I believe it is extremely important to market our education and resources to students so they know the AGA will be their best resource while in school and throughout their professional career. With climate change happening, it is also important to educate students and professionals on sustainable options that are environmentally friendly.
What I Consider the Most Interesting/Impactful Thing about HDG
I find HDG steel interesting because of the unlimited possibilities it can be used for. HDG steel is used in everything from bridges, stadiums, office buildings all the way to art work and botanic gardens. HDG steel is everywhere in the world and most don't realize it. It is also environmentally friendly and sustainable which makes it even more valuable.
Other Interesting Things that Shape My Life
Family, friends, travel. I live Highlands Ranch, CO with my wonderful wife, our new baby boy Eli and our two dogs. I'm a huge sports fan (Go Broncos!) and love the outdoors.
Random Facts
I have studied abroad in the US Virgin Islands and spent a year in Prague, Czech Republic. I was able to travel Europe and Africa and hope to make it to all 7 continents.
Words of Wisdom
Always look at the glass half full, positive thoughts equal positive outcomes.
Favorite Quote
"Don't take life too seriously, no one gets out alive." – Anonymous