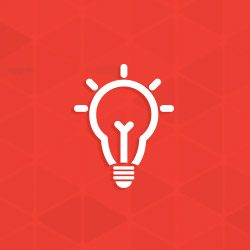 Zinc Coating Life Predictor Update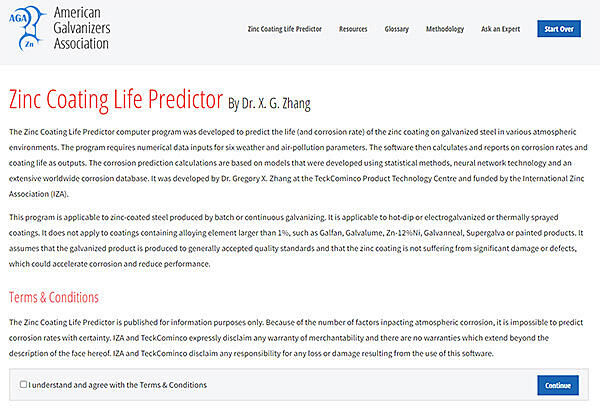 The AGA, in partnership with the International Zinc Association (IZA), recently completed an update to the Zinc Coating Life Predictor (ZCLP) originally developed by the late Dr. X. G. Zhang. The previous version of the tool was first released in the late 1990s and hosted on galvinfo.com. Due to the age of the application, the ZCLP required constant maintenance and would frequently experience outages and was in desperate need of an update.

IZA had approached the AGA to leverage their existing relationship with their web development team (Foster Made) to rebuild the application into a more user-friendly and stable application similar to what was done with the Life-Cycle Cost Calculator. The original version of the ZCLP was used by the AGA back in the early 2000s to generate the AGA's Time to First Maintenance Chart and served as a useful tool for specifiers of zinc coating systems to estimate the corrosion rate based on specific environmental parameters.
The new version of the application performs calculations identical to the old version but now has a responsive design, updated resources and is hosted on galvanizeit.org. Users can input environmental parameters such as annual rainfall, sulfur dioxide concentration, relative humidity, salinity and temperature to estimate corrosion rates in open air, sheltered and indoor environments. The AGA is came out with on an update to our guide on using this tool, which was released in May. The new version of the tool will be useful to galvanizers and specifiers alike to predict the excellent corrosion performance of zinc in a number of environments around the world.