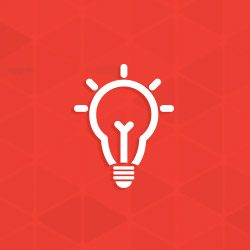 Welcome, Emily Shinkle!
The AGA is very excited to welcome Marketing Coordinator Emily Shinkle! Emily moved to Colorado from Ohio and has a Bachelor's Degree in Organizational Communications with a focus in Marketing. Here's a quick introduction to Emily:
Tell us about your life outside the AGA.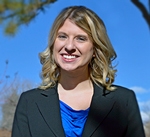 I'm originally from Pittsburgh, Pennsylvania, so I grew up on football and am a huge Steelers fan. My family lives in Ohio these days, but everyone still cheers for the black and gold. Since living in Colorado with my husband Tyler and our two dogs (Husky - Micah and Cocker Spaniel – Charley) we've come to love exploring. I love to travel and my favorite weekend activity is to "adventure" to somewhere we haven't been and to try something new that only Colorado can offer. We love skiing, hiking and are huge fans of The Great Sand Dunes, Hanging Lake, and Breckenridge.
What is the most interesting thing you've learned about galvanizing thus far?
Being new to the industry, it's been fascinating to learn how galvanizing plays a part in our everyday life. I'm now able to explain to people that guard rails, bridges, stadiums etc. all utilize the method of hot-dip galvanizing. Many have asked what exactly that means and I'm passing on my new knowledge of the process to explain how it protects steel from corrosion to ensure safety and durability. I'm excited to continue learning.
Tell us an interesting fact about yourself.
My first and only trip outside of the country was to Nairobi, Kenya. I visited with International Medical Relief on a medical mission trip as a non-medical volunteer in 2013. I assisted with many non-medical aspects for each clinic, met amazing people and learned a little Swahili too! It was an incredible experience, and it's my hope to return to Kenya and other countries in the future.