Melissa Lindsley
Executive Director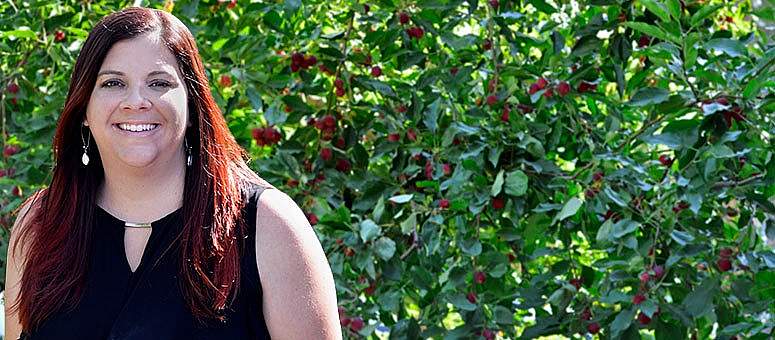 Experience & Education
8 years - Marketing Director; 5 years - Marketing Manager; 2 years Marketing Coordinator
BS in Journalism from the University of Kansas; Emphasis in Strategic Communications (Advertising, Marketing, and Public Relations)
What I Enjoy Most About My Job
Spreading the benefits and other positive messages about hot-dip galvanized steel and our association. I love seeing the light bulb come on when they learn new things about galvanizing, whether that be members, specifiers, students, new staff, or even friends/family. It is especially rewarding when that education spurns new ideas for marketing, projects, or collaboration in the industry.
My Most Significant Contribution to Our Members/Industry
Consistency in the marketing of our industry and with the marketing program at the AGA. Prior to my tenure, there was not a lot of continuity in the marketing department, and I believe having a consistent voice has enabled the AGA and our industry to make significant strides in both existing and emerging markets as well as grow our marketing strategy into a more cohesive and sophisticated approach.
What I Consider the Most Interesting/Impactful Thing about HDG
Galvanizing is literally a part of your everyday life, and without it our lives would be much more difficult. Its amazing to me the average person doesn't know this or even what galvanizing is! This is a big part of why I enjoy educating others because I want our product and industry to be recognized for the impact it truly has on the world!
Other Interesting Things that Shape My Life
Outside of work, I enjoy exploring new places/things and spending time with friends, family and my dog Josie. Those who know me best would tell you I am a natural born leader (some might say bossy), foodie/wino, die-hard Kansas Jayhawks fan, and always willing to help those I love.
Random Facts
I grew up in a small town in Kansas… the type where everyone not only knows your name, but also everything you did yesterday and if they didn't like it, you can bet your parents already heard about it.
Words of Wisdom
As a salute to those who have come to ThinkZinc - Knowledge is Power and Control Your Own Destiny!
Favorite Quote

Travel is fatal to prejudice, bigotry, and narrow-mindedness and many of our people need it sorely on these accounts. Broad, wholesome, charitable views of men and things cannot be acquired by vegetating in one little corner of the earth all ones lifetime. ~Mark Twain