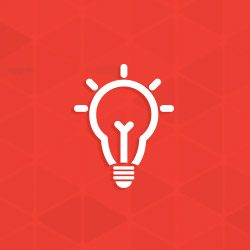 ThinkFinance Workshop
Benchmark Accounting, Finance, HR, & Purchasing with Others in the HDG Industry
It's been five years since the last ThinkFinance Workshop was organized by the AGA. Both the inaugural ThinkFinance (V1) held in 2010 and the 2011 V2 were deemed very valuable and the overwhelming response from those who did participate was to suggest extended time to allow for more development of topics.
In response to this feedback, ThinkFinance V3 planning is in the works but as usual we need to gauge the level of interest in order to organize the logistics of where (AGA office conference room or a larger, local hotel meeting space), who (contracting with the appropriate speakers for topics of interest), how much (negotiating hotel room rates), and what topics of interest. A later summer or early fall timeframe is being considered. (Please indicate on the form below what weeks of the month work best for you.)
At TF V3, professional and industry speakers, including some attendees, may lead roundtable discussions on topics such as:
hedging
cash management
inventory control
compensation
purchasing
credit terms
health insurance
ERP
CRM software
FIFO/LIFO changes
IT
cyber-security
CC transactions
business insurance
human resources liabilities
financial treatment of environmental liabilities
Additionally, ample time will be provided at dinner the night before and during breaks and lunch to network with other attendees and share ideas on other finance and business management topics of individual interest.
The AGA Anti-trust and Conflict of Interest Policy Statement will be strictly enforced and although a free exchange of ideas is encouraged, no one will be asked or coerced to reveal any proprietary policies and procedures.
Who should attend?
Galvanizers and Suppliers (zinc, equipment, product, service)
What background or expertise should attendees have?
Chief financial officers, accountants, bookkeepers, general managers, owners, presidents, controllers, human resources managers
How should attendees prepare?
Suggest topics of interest to you (see registration form below for space to do this)
Research any and all areas of interest that may improve how your business operates and bring that information to share
Develop questions related to issues needing improvement within your operation
Be ready to initiate discussion, ask questions, and provide information to others about how you deal with the topics
What does it cost to attend?
ThinkFinance V3 is $150 per attendee and includes all workshop materials, speaker fees, dinner the night before, and lunch the day of the workshop.
How do I sign up?
*With a planned organizational timeframe of just a few months and many hours of planning, I am requesting you state your commitment ASAP. An affirmative response from at least 15 companies is required to yield a group size with the diversity of interest necessary for good interaction and to justify the effort necessary for planning and coordination of ThinkFinance V3.
Note: do not make travel plans or send payment until the AGA confirms the workshop will be held.
Thank you.
Phil