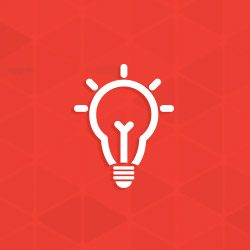 Steel Utility Poles in the News
The first half of 2018 has been busy for media on steel utility poles. A number of weather events as well as follow up from 2017s storm season have led to a number of articles published about how utilizing steel utility poles in transmission/distribution lines can reduce costs and/or overcome weather events. Heres a quick summary and links to a few of the articles:
January
Bay City News Service in California reported state legislators were holding a hearing on Wildfire Prevention, and one topic was the possibility of replacing wood poles with steel poles.
Chuck Idol published an article in the Earth Island Journal titled You Really Shouldnt Touch Those Wooden Utility Poles on the harm of pentachlorophenol and suggested people write to their elected officials and urge them to ban PCP and opt for alternatives such as steel poles.
February
The Coast News Group in southern California published an article on San Diego Gas & Electrics replacement of 13,000 wood poles with fire-resistant steel poles.
March
The Peninsula Clarion published an article about Alaskan lawmakers evaluating the problem with pentachlorophenol-treated wood poles after concern was raised about Homer Electric Association (HEA) powerlines.
April
ABC 6 in Columbus, Ohio published an article about the damage of a tornado in Grove City. The electric crews noted they were replacing damaged wood poles with steel poles. The AEP Ohio Representative Dave Callahan noted they were not satisfied with just replacing with what they had.
The Watertown Daily Times in upstate New York reported the New York Power Authority (NYPA)s plan to update a 70-year old line from wooden H-frame poles to steel monopoles.
May
At the beginning of May, WTSP in St. Petersburg, Florida published a report about how utilities are preparing for hurricane season. A spokesperson for Duke Energy, Ana Gibbs, specifically noted they are looking to replace wooden poles with steel and concrete poles.
Mid-month, Utility Products Magazine published the article Steel Distribution Poles Help Utilities Reduce Costs and Environmental Impact by Keith Lindemulder, Nucor Corp., who served as the chairman of the Steel Market Development Institutes (SMDI) Utility Pole Task Group.
On May 19th, two articles were published about utility companies plans to upgrade their lines using steel poles. The first was from Hilo, Hawaii where they are currently dealing with volcanic eruptions and contingency plans to retain service to customer in lower Puna one of which includes the use of steel poles. The second is from St. Joseph, Michigan where Indiana Michigan Power is planning to spend $92 million to overhaul transmission lines with new steel poles between Grander, Indiana and the Twin Cities of St. Joseph and Benton Harbor, Michigan.