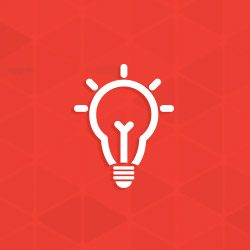 South African A&E Ingenuity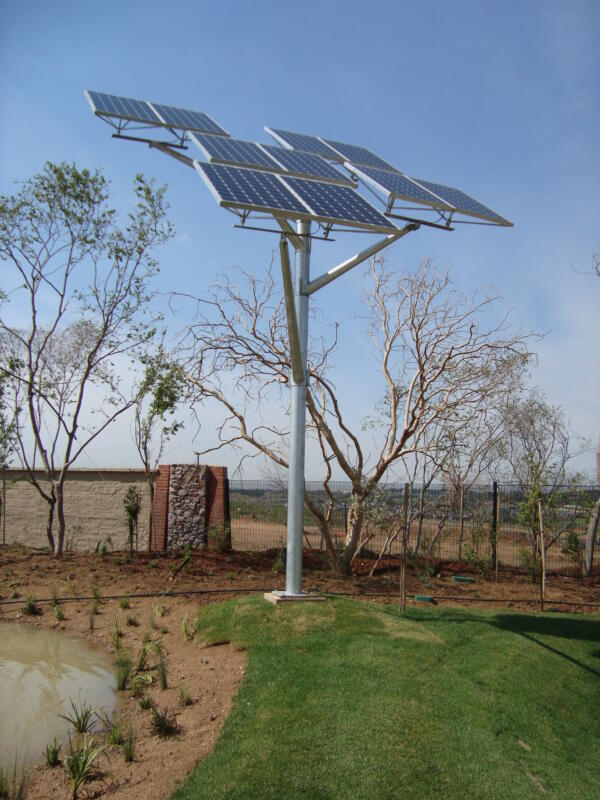 Some of the AGA's sister/brother galvanizer associations around the world still communicate with the architects and engineers in their marketplace via print media. Four of them in Europe share expenses to produce a top-quality magazine printed in four languages. The Hot-Dip Galvanizers Association of South Africa goes it alone to develop the 48-page Hot-Dip Galvanizing Today and Volume 10 this year highlighted several HDG projects which involved incredibly creative designs. These projects are all winners of their galvanizing award in various categories, similar to AGA's Excellence in Hot-Dip Galvanizing Awards.
The Innovation Category winner casts a new light on the deployment of solar panels. In lieu of encompassing large areas of land in or nearby light industrial and commercial office settings, Century Property Development conceived "solar trees." For the environmentalist and galvanizing enthusiast this is an attractive way to produce renewal energy close to the point of use. Attaching the solar panels in a random pattern creates a branch and leaf image and for many makes the grouping of poles and panels look like an artistic addition to the outdoor space.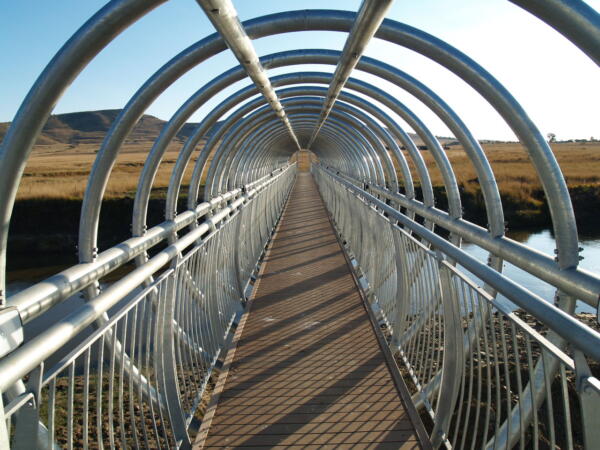 The Infrastructural and Community Development award category winner is the Ncome Museum Pedestrian Spiral Bridge. This apparently simple design by LVDW Architects Newcastle turned out to be complex, as the original design called for a double helix with pipes intersecting on the top and bottom and well as the sides of the bridge. Unfortunately, this design would not accommodate the available width and depth of any galvanizer's kettle. Because the primary driver of the architect was hot-dip galvanizing resulting in zero maintenance, the architect ultimately chose to use a design proposed by the fabricator. This involved a single spiral broken into two halves and bolted on either side of the middle pipe with internal sleeves for the rolled pipes to bolt onto. This new design also resulted in a change to the deck configuration from round pipe to five rectangular tubes, which better suited the attachment of the eco-wood decking.
The photos for this article were graciously provided by the Hot-Dip Galvanizers Association of South Africa.