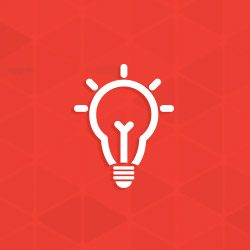 Galvanize the Troops: AGA and Members Work Together to Attract Infrastructure Funds

Earlier this year, the American Galvanizers Association (AGA) launched markets.galvanizeit.org, a new website primarily focused on the infrastructure markets covered in the Bipartisan Infrastructure Law (BIL). The site is a great resource for understanding the benefits hot-dip galvanizing provides, along with case studies and resources, in these various markets. Although the website was a huge milestone in our efforts to attract more Infrastructure Funds to the galvanizing industry, it is only the tip of the iceberg as far as what AGA has been working on to date and has planned for the future.
For the next step, the Infrastructure Subcommittee and AGA Staff have developed a comprehensive plan to work in conjunction with our members to promote the use of hot-dip galvanized steel in infrastructure projects. Kicking this initiative off as we push into 2024 should be advantageous as the peak spending of the BIL funds is really expected in the back half 2025-2027. Considering HDG is on the tail end of the construction process, we are in great position to still impact the vast majority of these projects.
In conjunction with the buildout of markets.galvanizeit.org, AGA Senior Marketing Coordinator Jeff Cunningham and Marketing Director John Krzywicki worked to collect the names and contact details of various decision makers in each state and major metropolitan area. Initially, we aimed to identify all the state czars, as in the initial rollout of the BIL, the Biden Administration said each state would have one person who was responsible for helping disperse the funds. However, it seems many states have not followed that process or not publicly identified those people. So, the AGA has been working to build a list of other key decision makers (Governors, Mayors, Chief DOT Engineers, etc.) as well. We will continue to mine for additional contacts in the US and start building lists for Canada too.
Now, the AGA is ready to enlist our members' support to spread the word and get boots on the ground. Here's an overview of our plan and how you can get involved:
AGA will send an initial email to contacts promoting the markets.galvanizeit.org site, major HDG benefits, and a call to action to request more information or a meeting/presentation.
Jeff has built a task board in Microsoft Teams to share and assign contacts in the various states for member follow up and tracking.

Contact Jeff (

[email protected]

) to be added to the team and have access to the contacts, help with outreach, and follow the progress.

John and Melissa will provide talking points slides/PDF for members to use in their follow up conversations/communications.
Members will work together (and when needed with AGA) to set up meetings, presentations, webinars, etc. to persuade decision makers to use galvanized steel in their projects.
As has been stated many times in the past year, this is a generational opportunity for our industry. To fully capitalize on the potential, we need "all hands on deck." Working together to build the size of the pie ensures we all get a larger piece. So, please join our efforts to bring more steel into your kettles and attend our members-only webinar on Wednesday, October 25th @ 11 AM MT (1 PM ET) to learn more (If you are interested but cannot attend the webinar please reach out to John Krzywicki to join the Infrastructure Subcommittee and receive a copy of the recording).