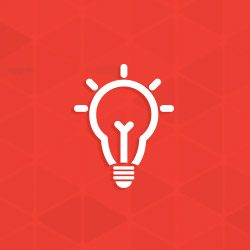 Fall 2023 Conferences & Tradeshows
As summer starts to wind down and kids head back to school, conferences and conventions are beginning to pick back up. The AGA has compiled a list of tradeshows you may want to attend this fall season. You might also catch some AGA staff or galvanizers at a few of these events. Attending speaker events and workshops at conferences serve as an informative and easy way to earn Continuing Education Units (CEUs) as you learn about the most innovative solutions, tools, industry trends, and insight, as well as the opportunity to network with other industry professionals.
September
Sep. 11-14 in Las Vegas, NV
Originally developed by the nation's leading solar energy organizations to engage the business community, RE+ reflects an ongoing entrepreneurial approach to renew best practices across the clean energy landscape as the marketplace evolves. RE+ is powered by Solar Energy Industries Association (SEIA) and Smart Electric Power Alliance (SEPA), the two leading non-profits that provide a voice for the solar industry. The event brings together an extensive alliance of clean energy leaders and professionals from all cross-sections of the solar industry for four days of innovation and collaboration. Today, the multi-day event boasts 27,000+ professionals from all segments of the industry, over 800 exhibitors, and 100 countries.
Sep. 11-14 in Chicago, IL
FABTECH is North America's largest metal forming, fabricating, welding and finishing event. FABTECH provides a convenient 'one-stop shop' venue where you can meet with 1,500+ world-class suppliers, see the latest industry products and developments, and find the tools to improve productivity, increase profits and discover new solutions to all of your metal forming, fabricating, welding and finishing needs. There is no better opportunity to network, share knowledge and explore the latest technology. Gain insights into industry trends that will help you prepare for what's ahead, all here in one place.
Sep. 18-19 in Denver, CO
The Short Span Steel Bridge Alliance (SSSBA) is a group of bridge and buried soil steel structure industry leaders who have joined together to provide educational information on the design and construction of short-span steel bridges in installations up to 140 feet in length. The SSSBA members meet in-person twice per year to discuss research, technical, and educational activities.
Sep. 26-27 in Toronto, ON
Modeling the best practices of the steel construction industry, the Canadian Steel Conference offers a unique and valuable opportunity for all participants to meet, exchange, collaborate and network with industry leaders and stakeholders. This CISC Conference provides a diverse program for professional growth, fostering business development, learning opportunities, and networking activities, while earning valuable Continuing Education Units (CEUs).
Sep. 26-29 in Washington, DC
Greenbuild is a cutting-edge community for global green building professionals to improve sustainability, resilience, equity, health and wellness in the spaces we live, work, play and learn. It's the hub where leaders developing the next generation of sustainable standards gather digitally and in-person to create a better future for everyone on the planet. This year, Greenbuild's theme highlights the decades-long legacy and unwavering commitment of the green building movement to transforming the built environment to serve, prepare and protect our communities in a rapidly changing world. Greenbuild takes you to the forefront of these changes and keeps you competitive with best-in-class continuing education (CE) opportunities. Featuring more than 100 conference sessions, Greenbuild 2023 covers the critical issues for new and existing buildings.
October
Oct. 11-12 in Chicago, IL
Chicago Build is the leading construction, design and real estate show for the Midwest and is officially supported by the Mayor of Chicago & Governor of Illinois. The show is free to attend and features: 25,000+ registered attendees, 250+ exhibitors, 400+ speakers, AIA / CES approved workshops, entertainment & multiple business networking opportunities.
Oct. 15-18 in Austin, TX
The ACEC Fall Conference is the engineering and design services industry's leading event focused on the business of engineering. 900+ engineering professionals attend educational sessions, major networking events, forums, roundtables, and ACEC/PAC fundraising events.
Oct. 18-20 in Las Vegas, NV
For 30+ years, METALCON has been the only annual tradeshow devoted exclusively to the application of metal in construction and design. With its dynamic exhibit hall, interactive education sessions and access to the Who's Who of the industry — attendees count on METALCON to deliver the innovations, solutions, tools and expertise they need to turbocharge their businesses in the metal construction and design industry.
Oct. 18-20 in Chicago, IL
ASCE 2023 Convention will feature a variety of meaningful programming experiences whether you are a first-time attendee or a veteran convention goer: the annual ASCE members meeting, keynote presentations, invited panels, case histories, and research papers. As a civil engineering professional, you can find the latest information, innovations, and technologies when you attend ASCE Convention. You also know that to be competitive, you must constantly fine-tune your skills, find new ways to cut costs, streamline processes, and drive change.
November
Nov. 7-10 in Anaheim, CA
Meet us in the happiest place on earth to network and learn with the happiest engineers around. Interact with and learn from leaders in the field, curious problem solvers, and expert speakers. Stay current on advancements and best practices in structural engineering and building and design codes—in education sessions and in the Exhibit Hall. Discuss technical, business, and industry challenges—and work toward solutions in a collaborative community. Build your business and leadership skills. Reconnect and network with those in your professional community.