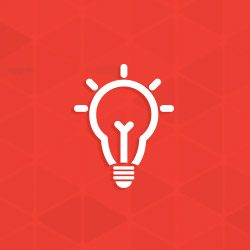 AGA Website Re-Construction to Use Leading Edge Technology
It has been five years since the launch of the AGA's extremely successful website. Containing more than 600 pages of design, inspection, and specification information, a gallery of more than 1000 hot-dip galvanized projects, and the all-important directory of members viewed by approximately 1.5 million people last year, the site performs well. However, it is almost five years old and needs an update. We need to embrace new technology if we are to continue to grow the industry and focus on our current and future customers.
Website technology, i.e. the design platform and development methodology, becomes obsolete every 18 – 24 months. Algorithms used by search engines (Google, Yahoo) to measure speed and rank sites for search listings change as many as three to four times each year. This all means the AGA website is at times, cumbersome to constantly maintain for optimization purposes. Because it was built on somewhat older technology, the page load times have also become an issue, hence the need for an update.
The Board of Directors acknowledges we are losing our technological edge and thus our leadership position in educating our customers and influential audiences. They have responded by approving funds to update the AGA website, our most important and impactful tool, in our quest to continue to grow the market demand for hot-dip galvanized products.
The scope of work of this important effort includes:
Re-platforming the AGA site using Craft, a more efficient and emerging platform which will make back-end management by AGA staff easy and quick.
Some site design refresh to give it a "new" feel and improve user experience
Integration of a customer relationship management (CRM) system and marketing automation software **
Upgrading and improving the search engine optimization (SEO) elements to keep the AGA at the top of search results for important keywords
A redesign of the Project Gallery to make it responsive and more organized
** The board has also recognized now to be the time to integrate a customer relationship management (CRM) program and marketing automation program into the site. Both will allow AGA marketing to communicate with members (and specifiers) more efficiently and with targeted information, e.g. operations personnel would receive only process and HSE emails. We will be able to use targeted information to each specifier with the hope of moving them from a very basic understanding of galvanizing to advocates.