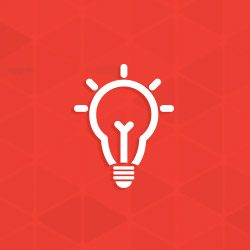 AGA to Host SteelDay 2012 Event in Louisville, Kentucky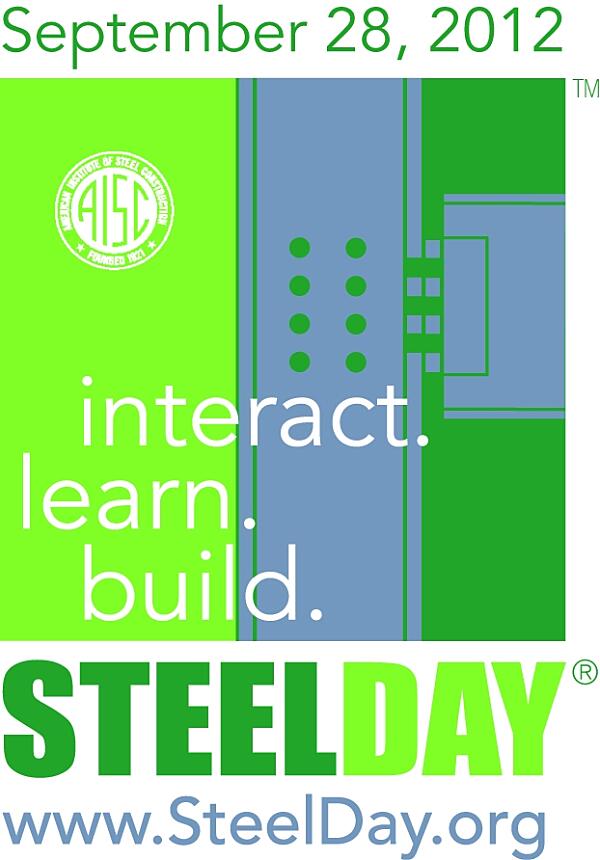 September 28, 2012, has been proclaimed Louisville SteelDay by the Mayor of Louisville. To celebrate the occasion, architects, engineers, contractors, and others interested in the AEC community are invited to peek behind the curtains of two area companies: AZZ Galvanizing- Louisville and Valmont Coatings- Gateway Galvanizing, as a part of the American Galvanizers Association's (AGA) integrated SteelDay event.
Across the US on September 28, all facets of the steel industry will open their doors, hoping to open specifiers' minds to the endless opportunities of designing with structural steel. SteelDay 2012, hosted by the American Institute of Steel Construction (AISC), is an interactive networking day for the AEC community and general public to learn how the steel industry contributes to building America. Steel fabricators, mills, service centers, galvanizers, HSS producers, and others in the industry will open their facilities, job sites, and offices to offer tours, continuing education credits, and a glimpse into the industry free of charge.
The AGA, a National SteelDay Partner, will host an educational event in Louisville, Kentucky. The AGA will partner with AISC to present 2 hours of education at the University of Louisville (Swain Student Activities Center MP Room, 2100 South Floyd Street, Louisville, KY 40208) beginning at 8:00 a.m. Following education, the attendees will tour Papa John's Cardinal Stadium and the build site of the new Student Recreation Center. The event is free to attend, and lunch and transportation are included in the day's activities.
For those outside the Louisville area, AGA members are holding 33 SteelDay events in 22 states and provinces. Galvanizer companies participating in SteelDay 2012 include: AZZ Galvanizing Services, G3 Galvanizing, Galvanizers Company, Provincial Galvanizing Ltd., Valmont Coatings, and Zalk Steel.
Visit www.steelday.org to learn more about SteelDay and other types of events.
About the American Galvanizers Association (AGA)
The American Galvanizers Association (AGA), headquartered in Centennial, Colo., is a not-for-profit trade association dedicated to serving the needs of specifiers, architects, engineers, contractors, and fabricators throughout North America. Since 1933, the AGA has provided information on the most innovative applications and state-of-the-art technological developments in hot-dip galvanizing for corrosion protection. Created to educate and train in the specification and use of hot-dip galvanized steel, the AGA maintains a large technical library, distributes numerous industry publications, offers free educational seminars, and provides technical support to the specifying community. For more information about the AGA, please visit www.galvanizeit.org.
About the American Institute of Steel Construction (AISC)
The American Institute of Steel Construction, headquartered in Chicago, is a not-for-profit technical institute and trade association established in 1921 to serve the structural steel design community and construction industry. AISC's mission is to make structural steel the material of choice by being the leader in structural steel-related technical and market-building activities, including: specification and code development, research, education, technical assistance, quality certification, standardization, and market development. AISC has a long tradition of service to the steel construction industry of providing timely and reliable information. For more information about AISC, please visit www.aisc.org.
About Valmont Coatings- Gateway Galvanizing
Centrally located in the Clark Maritime Center in Jeffersonville, Indiana, Valmont Coatings-Gateway Galvanizing offers convenient access to Interstate highways I-65, I-64 and I-71. Serving steel fabrication markets both locally in the Kentucky and Indiana region as well as the entire Midwest, Valmont Coatings-Gateway Galvanizing's state-of-the-art facility and experienced staff are ready to serve you. The facility has the capacity to galvanize steel products of most any size or shape, from one single multi-ton item, to thousands of small parts. Whether a product requires a single-dip or progressive dip process, the staff is trained to handle each product in the most professional manner, from receipt of the product, to reloading and final delivery. They also offer ground-line protection (CorroCote) services for your steel project's total turn-key solution. Valmont Coatings-Gateway Galvanizing is the only hot dip galvanizer located in the region that offers an environmentally friendly, lead-free process. This means your project is "greener" coming out of the kettle.
About AZZ Galvanizing
A division of AZZ Incorporated, headquartered in Fort Worth, Texas, AZZ Galvanizing Services is a family of 34 plants in 17 states and Canada, offering state-of-the-art processing and coordinated multi plant operations. Offering various kettle lengths, they are able to accommodate the largest objects with customized turnaround times at a competitive price. As North America's largest after-fabrication galvanizer, they assure durability and safety for decades by applying molten zinc to metal components. AZZ's depth of expertise provides corrosion protection for a wide range of applications. From small parts that fit in the palm of your hand to heavy structural steel, AZZ always rises to the challenge. For more information about AZZ, please visit www.azzgalvanizing.com.