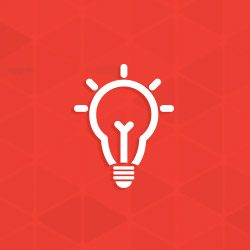 AGA Releases Galvanized Steel Inspection App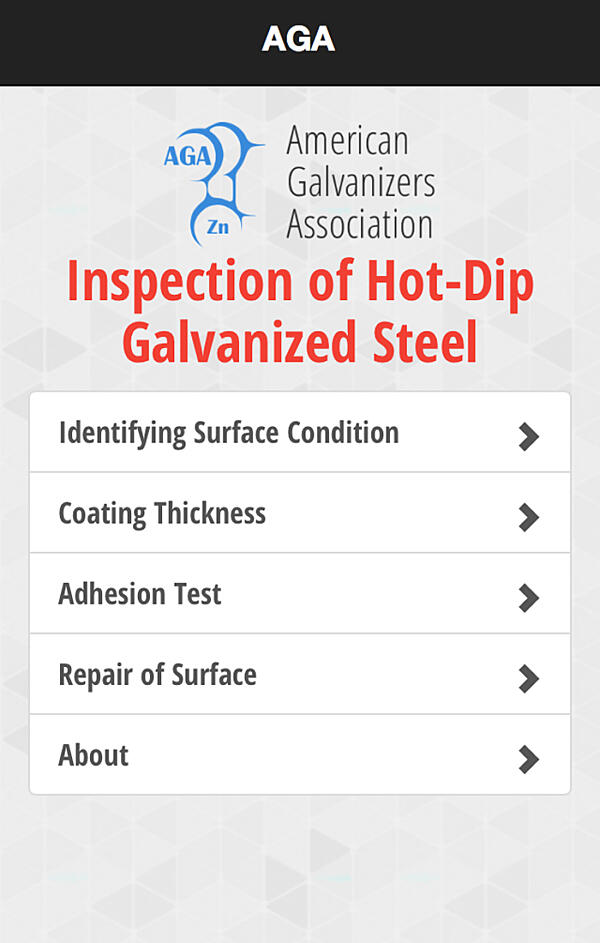 CENTENNIAL, CO –The American Galvanizers Association (AGA) has released a comprehensive app to aid in the inspection of hot-dip galvanized steel. The app is available for purchase for $4.99 in both the Apple and Google Play stores.
The app is a visual guide to identifying various surface conditions present after hot-dip galvanizing. "The advantage of a picture-based app is it provides inspectors, architects, and engineers who may be unfamiliar with the specific outcomes of the galvanizing process with a visual example of a surface condition similar to one they are viewing for their particular project," according to AGA Executive Director Philip Rahrig.
Each image in the app is accompanied by text identifying the industry term for the surface appearance and detailing how and why it occurs, and whether or not it is accepted according to the specification.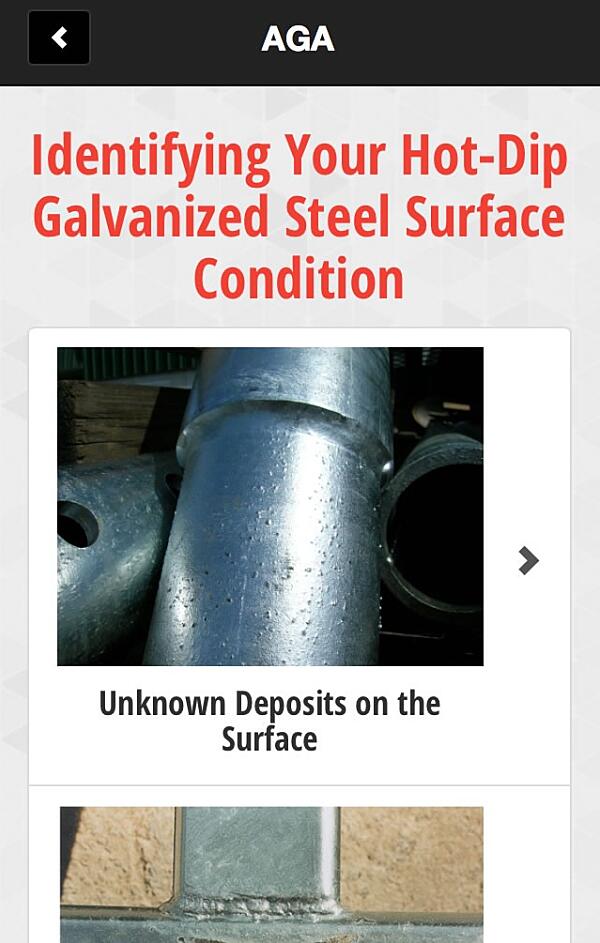 Rahrig continued, "Although approximately 3.5 million tons of structural shapes, plate, fasteners, and tubing are hot-dip galvanized each year in the US and Canada, the design of products and the chemistry of steel being galvanized yields an array of results which are often misinterpreted. This app provides an immediate understanding of surface conditions, which makes it handy when there is an inspection question."
In addition to the visual interpretation of surface conditions, the app also contains critical specification (ASTM, ISO, AASHTO) information to assess compliance with coating thickness requirements as well as how to conduct repairs.
To download the app to your Android or iOS device, visit the Apple or Google Play store or visit galvanizeit.org/mobile for download links.