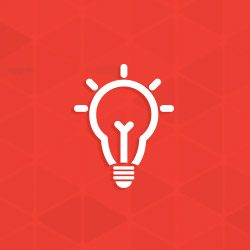 AGA Releases Environmental Product Declaration (EPD) for Galvanized Steel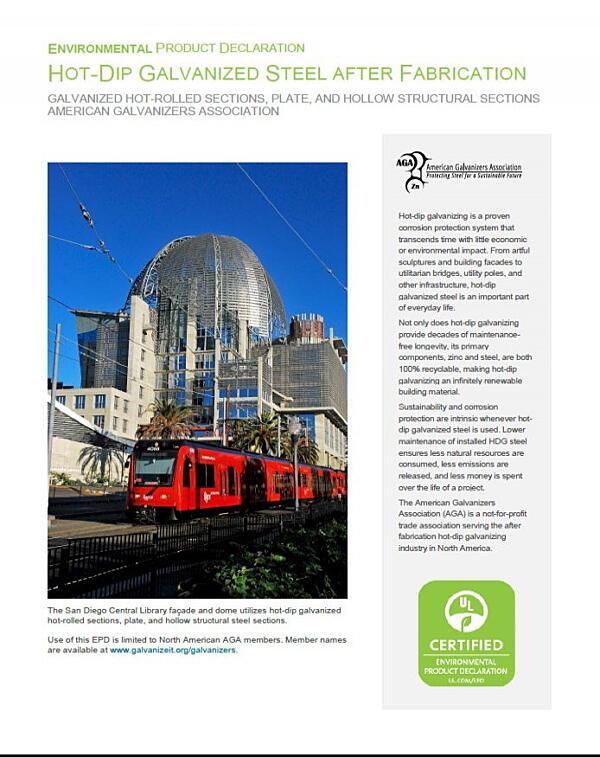 The EPD covers galvanized hot-rolled sections, plate, and hollow structural sections and includes background steel and fabrication data from the American Institute of Steel Construction (AISC) and the Steel Tube Institute (STI) as well as zinc background data from the International Zinc Association (IZA) and hot-dip galvanizing information collected from AGA members in North America.
The EPD includes hot-dip galvanizing industry averages for energy demand, global warming potential, acidification potential, eutrophication potential, and photochemical ozone creation potential from cradle (raw material acuqisition) to gate (end of the galvanizing process). The EPD also identifies credits for recycling done within the galvanizing process. According to Option 1 of the LEED v4 BPDO credit for EPDs, this industry-wide EPD provides one-half credit toward the requirement of 20 EPDs from at least five different manufacturers.