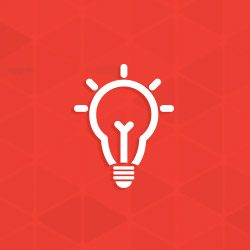 AGA Launches Power Microsite
On 2/1/11, the American Galvanizers Association (AGA) launched an in-depth micro-website at www.galvanizedpower.com examining the advantages, cost, sustainability, and durability of hot-dip galvanized steel in power generation, transmission, and distribution infrastructure. The site is a comprehensive resource for anyone wishing to study galvanized steel in the power industry.
More so than maybe any other industry, the power market is poised for significant change over the next 25 years. North America's energy demand is expected to rise approximately 30 percent, and the generation source and expansion of the power grid are still uncertain. This comprehensive website examines how to meet this growing demand by utilizing sustainable, economical hot-dip galvanized steel in your next power infrastructure project.
See how galvanized steel addresses needs specific to the power generation industry – such as abrasion resistance for the coal market, low-maintenance and safety in the nuclear market, and sustainability in the alternative energy market. As well as discover specific benefits for the transmission and distribution of power from the various generation sources.
After studying the individual advantages for each aspect of the power market, research data that reveals the initial savings, savings in use, and life-cycle savings of galvanized steel in the power industry as a whole, and determine how empirical data from an independent Life-Cycle Assessment (LCA) reveals galvanized steel as a sustainable solution for an ever-expanding, critical market.
Also coming soon to www.galvanizedpower.com, the newly developed Hot-Dip Galvanized Steel for the Power Infrastructure online Galvanize It! seminar is a specialized offshoot of the original Galvanize It! seminar developed by the American Galvanizers Association. The course is approved with the American Institute of Architects (AIA) and the National Council of Examiners for Engineering and Surveying (NCEES) for continuing education credit or professional development hours, and will take approximately one hour to complete. At the conclusion of the course, the student will be given a short quiz, and upon successful completion immediately receives a Certificate of Completion for his/her records. The AGA auto-files credit for any student who successfully passes the test and provides his/her AIA or NCEES number.
This site was developed to be a go-to resource for those working in any aspect of the power industry, including generation, transmission, and distribution. Visit www.galvanizedpower.com to see how galvanized steel can benefit your energy endeavors.