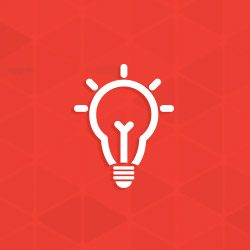 AGA in Transition: Goodbyes and Welcomes
The AGA is undergoing a bit of transition to start the year as we say goodbye to two employees. Senior Marketing Coordinator Jordan McMillen and Marketing Coordinator Hannah Anderson have both moved on to other opportunities. And although it is difficult to see two such wonderful women leave our organization, we are also excited to welcome a new young mind to the fold (and hopefully a second one before the end of the month). Here's an update on the changes.
Goodbye Jordan McMillen
After four and a half years, Senior Marketing Coordinator Jordan McMillen has left the AGA to pursue a new career opportunity as a Marketing Specialist with Wilbur-Ellis. Jordan left her mark on the association through her efforts to improve the AGA Project Gallery and Excellence Awards program, meticulous management of the Member database, event planning of both the AGA Annual Conference and ThinkZinc, and her contributions to both the American Galvanizer and AGA Update newsletters. Known affectionately by the team as our "genius," we will miss her humble and caring personality as well as her nature to always lend a hand. Jordan's personal confidence and professional skills both grew immensely while at the AGA, and it was an incredible joy to be a part of that journey. Though difficult to replace, we are ecstatic her growth at the AGA has provided a new opportunity to continue to expand her knowledge and expertise.
Goodbye Hannah Anderson
Marketing Coordinator Hannah Anderson has left the AGA to pursue a new career as a Special Education teacher. During her three years at the AGA, Hannah managed the TechForum program effectively and efficiently, breathed new life into the University Program, grew the Galvanize It! seminar program, and put tremendous effort into developing relationships with members. We will miss her upbeat, bubbly personality, her Minnesotan-isms (oofta, gosh), and her eagerness to learn new things and share her galvanizing knowledge. Hannah's departure certainly leaves a hole in our hearts, but we are excited she has found an opportunity to pursue her passion for teaching and help shape the lives of children with special needs.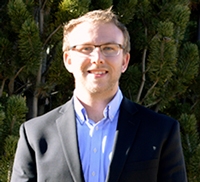 Welcome Cameron Hewitt
The AGA is very excited to welcome Marketing Coordinator Cameron Hewitt! Cameron is originally from New Zealand, has a degree in graphic design, and former work experience in the real estate market. Here's a quick introduction to Cameron:
Tell us about your life outside the AGA.
My wife and I recently moved to Colorado from California to be closer to family. I'm into all things computing, cars, and business. When not at work you'll likely find me out reading, hiking, or on a road trip exploring the great places America has to offer.
What is the most interesting thing you've learned about galvanizing thus far?
In my first week, I was lucky enough to join ThinkZinc 2018 with members of the industry which flooded me with information about galvanizing. The most interesting part to me was the economics and legislation behind achieving certain accreditations in the industry.
Tell us an interesting fact about yourself.
I have a love for all things sweet - from cookies to donuts, to malt shakes. Travel is also one of my big passions, having done a two month trip around Europe, a month in Japan and of course, New Zealand and Australia frequently – it's safe to say I well and truly have the travel bug.
Stay tuned next month to meet another new employee!