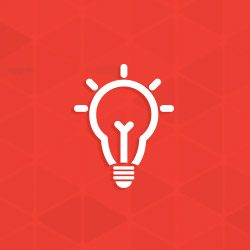 AGA Hosts Galvanizing Games at NASCC: The Steel Conference

The AGA along with member galvanizers AZZ Metal Coatings, South Atlantic Galvanizing, Valmont Coatings, and V&S Galvanizing exhibited at NASCC: The Steel Conference in Charlotte, NC on April 12-14. For the second consecutive year, galvanizers banded together to host the fun and engaging competition Galvanizing Games that included different games at each booth offering the chance to win prizes (Pop-a-Shot, putting contest, ladder golf, corn toss and football throw). Along with the games, each booth was assigned an AGA resource to promote along with their game (Zinc Coating Life Predictor, Touch-Up and Repair of HDG Steel Video Series, Knowledgebase, Inspection App (Apple or Google Play) & HDG Steel Coating Appearance Video Series).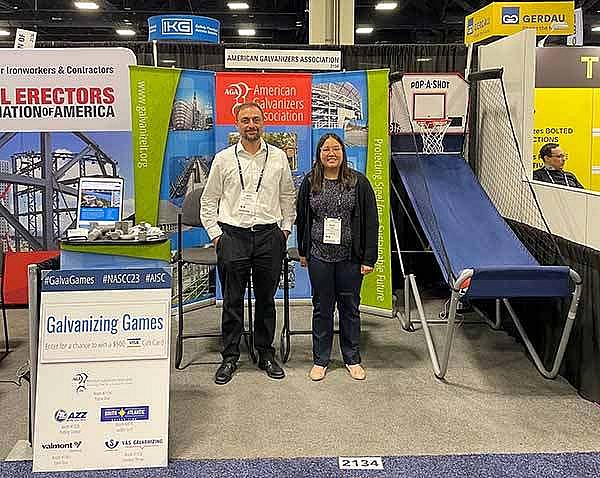 The games are designed to attract show attendees to visit all member galvanizer booths. Following up on its success from last year, each booth saw well over 150 attendees with 90 participants who played all of the games and entered the Galvanizing Games competition.
Joey Elias (Weldon Steel) won 1st place with an amazing score of 93 out of a possible 106 points! There was a 3-way tie for 2nd place, plus a random drawing for a $500 AMEX gift card. The games not only attract booth traffic and promote AGA resources but also provide a fun atmosphere for attendees to interact with galvanizers and serve as a great conversation starter to raise awareness to the many benefits of specifying HDG steel. The AGA and its members plan on making this an annual event at NASCC.
| | | |
| --- | --- | --- |
| First Place (93/106) - $500 | Joey Elias | Weldon Steel |
| Tie - Second Place (90/100) - $125 | Michael Hundley | George Welding |
| Tie - Second Place (90/100) - $125 | Andrew Terrell | Lysaght & Associates |
| Tie - Second Place (90/100) - $125 | Zachary Lane | Southern Steel Engineers |
| Random Drawing - $500 | Claudia Lucey | Fenagh Engineers |