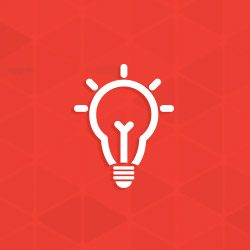 AGA Announces 2011 Excellence Awards Winners
After another year of impressive submissions, the American Galvanizers Association (AGA) is pleased to announce the winners of the 2011 Excellence in Hot-Dip Galvanizing Awards competition. Eighty applications presenting outstanding projects completed in 2010 were submitted to be independently judged by a panel of architects and engineers.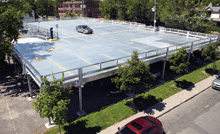 Throughout the 13 categories, innovation, durability, and environmental efficiency hallmark this year's selections. Seventeen submissions were chosen to represent the best of each category, with the year's highest honor across all categories awarded the "Most Distinguished" designation – this year, an innovative portable parking solution called the Hambro Modular Parking System. Also characterized by thoughtful innovation, the Mobile Training Tower was developed to be a low cost, portable solution for training first responders and law enforcement.
Introduced in last year's competition, a "Lifetime Achievement" Award was granted to the Indianapolis Motor Speedway, a facility which has benefitted from and relied upon hot-dip galvanized steel for nearly 20 years for outstanding durability and maintenance-free corrosion protection. Rugged durability was also critical to the success of the busy Marathon Oil Bridge, spanning over 11 active railroad tracks
The wind turbines housed atop the Hess Tower in downtown Houston make the structure stand head above the rest with durability and dedication to environmental efficiency, common themes among this year's submissions. A similarly green endeavor, the Klug Hill Farm windmill was specially developed to decrease costs while increasing energy efficiency. Continuing to embrace environmental principle, the Knox County Bridge opted for rehabilitation rather than the waste of total demolition. The bridge now has a gleaming, natural zinc finish to complement the pastoral landscape.
For full project descriptions, please view them online at www.galvanizeit.org/project-gallery in the "Winners" section. Winners receive their own four-color project brochure, are featured on the AGA Project Gallery, and will be mentioned, featured, and/or depicted in various upcoming seminars, editorials, and publications.