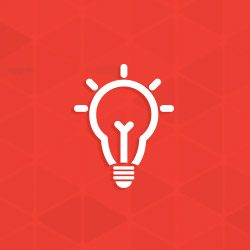 ThinkZinc 2020 Wrap Up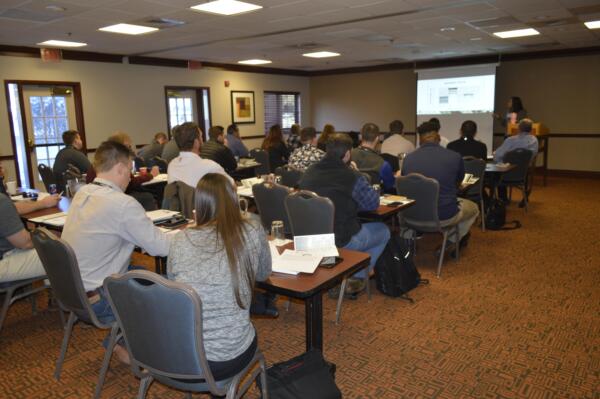 ThinkZinc 2020 took place February 11th-13th in Centennial, Colorado. Attendees from both the United States and Canada represented seven different companies joining new members of the AGA's marketing team and one representative from the Steel Utility Pole Coalition. Many attendees have been in the industry less than a year.
Over the three days, attendees were encouraged to network through a variety of interactive activities and presentations by AGA staff. Since restructuring the course last year from the four course format (101,102, etc.), this year's schedule again offered a more comprehensive and fluid training. The feedback received in 2019 was very positive on the integration of technical and marketing material, as well as finishing with a half day, rather than full day on Thursday.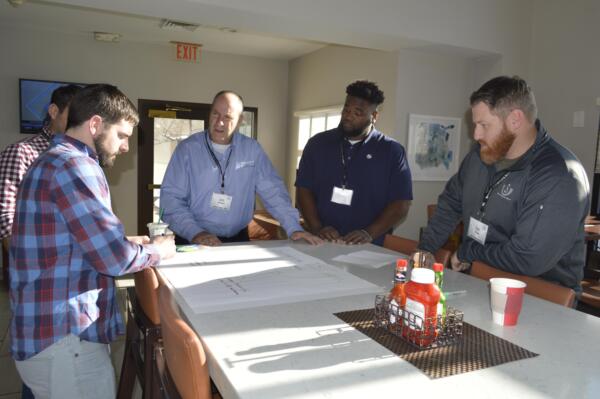 The course kicked off with a full day of learning including a road map of AGA's resources, a dive into what galvanizing is and the reason specifiers utilize it, an overview of important specifications and how HDG performs in different environments. After lunch, students were taught the importance of proper design as well as common galvanizing concerns and how to mitigate them, and a lesson on how to give the Galvanize It! seminar.
Intermixed with the learning were two interactive sessions, the Panel Activity, where attendees were asked to try to convince a stakeholder to use galvanized steel, and the Brainstorm, where attendees used their creativity to pitch a marketing campaign for HDG. The day wrapped up with the networking event at TopGolf, where attendees and staff get a chance for some friendly competition and relaxed atmosphere to get to know one another.
Day two kicked off with common inspection concerns, proper touch-up and repair and a look at HDG's sustainability and environmental advantages. Students took part in a role playing activity, affectionately known as the Grumpy Specifier, where they practiced identifying and mediating customer complaints. After lunch they learned about the economic advantages of HDG, including a step-by-step run through the online life-cycle cost calculator, and practiced giving the Galvanize It! Seminar. Students were assigned 3-4 slides each on day one and got to apply their newfound knowledge and practice their public speaking skills presenting to the class.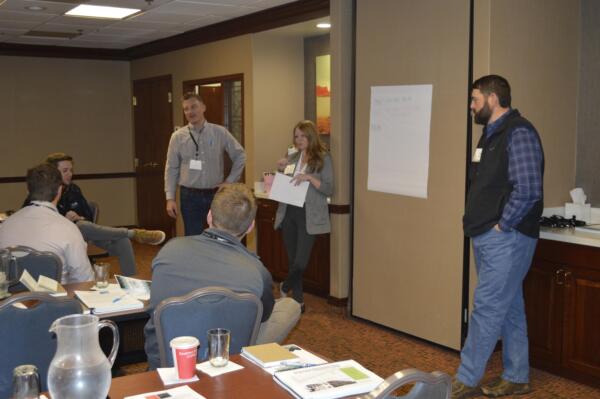 The final day included the remainder of the seminar presentations, followed by a review of HDG's main competitors, architecturally exposed steel and how to define their market to position HDG successfully. After a short break, students were divided into teams for the ThinkZinc tradition of a cutthroat game of Galvanizing Jeopardy. All three teams made it to final Jeopardy, but after a strong lead, the Zinc Zealots team of Jeff Cunningham, Elaine DePalma, and Bryant Myers took home the gold!
Overall, it was another great year for ThinkZinc. We always enjoy the chance to get to know our members and to introduce them to AGA's resources and continue to develop consistent messaging as we all represent our great industry. We hope everyone enjoyed their time here and took back a lot of useful knowledge to their companies.