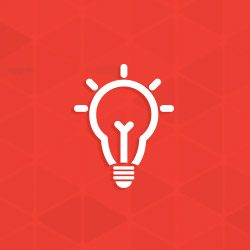 Lifetime Membership Announced for Thomas M. Gregory Award Recipients and Hall of Fame Inductees
The Board of Directors is pleased to announce all past and the most recent Thomas M. Gregory Award recipients and Hall of Fame inductees will on a gratis basis at their retirement be lifetime, individual members of the American Galvanizers Association.
The most recent individuals to join this illustrious group (see list below) are the 2017 Thomas M. Gregory Award recipient John G. Gregor and 2017 Hall of Fame inductee Robert M. Woods.
Congratulations to John and Bob!
THOMAS M. GREGORY AWARD

1941
W. Sandelin
1942
Fred M. Carlson
1951
Joseph B. Tate
1952
Frederick Brightly
1953
Stuart J. Swensson, Sr.
1954
I. M. Hermann
1955
Harold R. Breslau
1959
Frank Miller
1960
R. E. Byrd
1965
A. H. Gudie
1968
John L. Kimberley
1971
Kenneth S. Frazier
1973
W. M. (Pat) Boyles
1977
J. Wykoff Piatt
1978
Charles E. Perry
1981
Stuart J. Swensson, Jr.
1984
D. Boyd Dean
1984
T. Raymond Gregory
1999
Leon W. Ponte
2001
Michael K. Hettleman
2002
Robert F. Doelling
2003
Raymond V. McKinnon
2005
Robert C. Phillips
2009
Julian D. Dozier
2017
John G. Gregor
HALL OF FAME

1972
Harold R. Breslau
Southern Galvanizing Co.
1972
R. E. Byrd
Atlantic Steel Co.
1972
Fred M. Carlson
American Tinning & Galvanizing Co.
1974
Dr. Boris Bresler
University of California
1974
Dr. Israel Cornet
University of California
1975
Lester Sanders
Smith Industries
1978
John J. Sebisty
Canadian Ministry of Transportation
1979
Dr. Schrade F. Radtke
ILZRO
1980
Hartley R. Burgess
Pure Metal Galvanizing
1983
Herbert Guttman
Cominco/Noranda
1985
T. Raymond Gregory
Gregory Galvanizing & Metal Processing
1985
J. Robert Hall
Corbec Corporation
1985
William E. Phillips
Pure Metal Galvanizing
1985
Stuart J. Swensson, Jr.
The Witt Co.
1994
Michael K. Hettleman
uthern Galvanizing Co.
1994
Richard L. Brooks
Duncan Galvanizing Corp.
1998
Barry P. Dugan
Zinc Corporation of America
2001
Edgar K. Schutz
Zinc Corporation of America
2003
James A. Cole
Zaclon
2012
Edwin Schlotzhauer
Integrated Zinc Trading
2017
Robert M. Woods
Zaclon