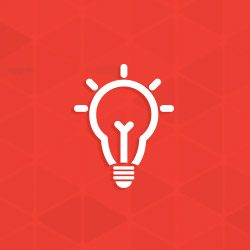 Innovations to Showcase American Galvanizers Association in Upcoming Episode on Discovery Channel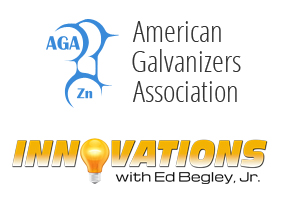 Jupiter, FL— Innovations with Ed Begley Jr., announced today that it will feature American Galvanizers Association (AGA) Inc. in an upcoming episode, airing third quarter 2016 via Discovery Channel. Dates and show times TBA.
The AGA is a non-profit trade association dedicated to serving the needs of after-fabrication galvanizers, fabricators, architects, specifiers, and engineers. The AGA provides technical support on today's innovative applications and state-of-the-art technological developments in hot-dip galvanizing for corrosion control.
This segment will take a behind-the-scenes look at the world of galvanizing, its history, and how it has transformed into the art it is today. In addition to exploring the AGA, the Innovations show will also educate on the special skill and efforts of galvanizers, fabricators, architects, engineers, contractors, and all other parties as they complete projects, and how it is able to remain durable, beautiful, and maintenance-free for generations to come.
"The AGA is very excited about the opportunity to display our industry and innovation on the Innovations TV Series. Although hot-dip galvanizing has been around for hundreds of years, the use of galvanized steel continues to evolve and expand in North America. There are still many in the specification community and general public who are unaware of how integral galvanized steel is in their everyday lives and activities, but this segment has the potential to really open their eyes to the myriad uses of hot-dip galvanized steel," said AGA Marketing Director Melissa Lindsley.
Audiences will also learn about the AGA's continuing education program for architects and engineers called the Galvanize It! Series, which is approved for continuing education credits for both architects (LUs) and engineers (PDHs).
"The galvanizing process has existed for more than 250 years and has been a mainstay of North American industry since the 1890s," said Eric Buckley, Producer for the Innovations TV Series. "We look forward to exploring this topic, and educating the public on the latest trends taking place in the industry."
For more information, visit www.galvanizeit.org or contact Marketing Director Melissa Lindsley at 720-361-4481 or via email at [email protected].
About Innovations and DMG Productions:
Innovations, hosted by award winning actor Ed Begley, Jr., is an information-based series geared toward educating the public on the latest breakthroughs in all areas of society. Featuring practical solutions and important issues facing consumers and professionals alike, Innovations focuses on cutting-edge advancements in everything from health and wellness to global business, renewable energy, and more.
DMG Productions (responsible for creating the Innovations show) includes personnel specialized in various fields from agriculture to medicine, independent films to regional news and more. Field producers work closely with experts in the field to develop stories. This powerful force enables DMG to consistently produce commercial-free, educational programming that both viewers and networks depend on.
For more information visit www.InnovationsTelevision.com or contact Eric Buckley at (866) 496-4065 x 817 or via email at [email protected] and full article here.