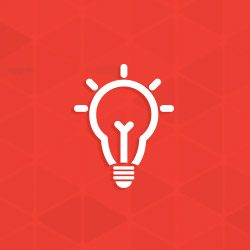 AGA to Host SteelDay 2011 Event in Portland, OR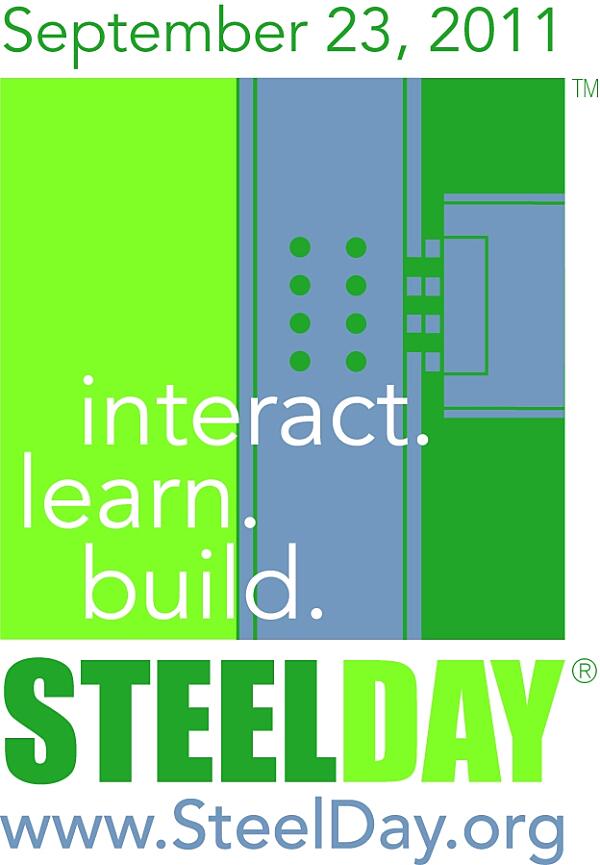 September 23, 2011, has been proclaimed Oregon SteelDay by the Governor of Oregon and SteelDay by the Mayor of Portland. To celebrate the occasion, architects, engineers, contractors, and others interested in the AEC community are invited to peek behind the curtains of five Portland area companies: Galvanizers Company, Fought and Company, Lampros Steel, Valmont Coatings- Pacific States Galvanizing, and Albina Pipe Bending Company, as a part of the American Galvanizers Association's (AGA) integrated SteelDay event.
Across the US on September 23, all facets of the steel industry will open their doors, hoping to open specifiers' minds to the endless opportunities of designing with structural steel. SteelDay 2011, hosted by the American Institute of Steel Construction (AISC), is an interactive networking day for the AEC community and general public to learn how the steel industry contributes to building America. Steel fabricators, mills, service centers, galvanizers, HSS producers, and others in the industry will open their facilities, job sites, and offices to offer tours, continuing education credits, and a glimpse into the industry free of charge.
The AGA, a National SteelDay Partner, will host an educational event in Portland, Oregon. The AGA will partner with AISC to present 2 hours of education at the Portland State Business Accelerator Building (Mt. Hood Conference Room #209, 2828 Southwest Corbett Avenue, Portland, OR 97201) beginning at 9:00 a.m. Following education, the attendees will be bused to tour the various participating companies (above). The event is free to attend, and lunch is included in the day's activities. Visit the AGA SteelDay page (www.galvanizeit.org/steelday2011) to learn more and register to attend this event!
For those outside the Portland area, AGA members are holding 44 SteelDay events in 26 states. Galvanizer companies participating in SteelDay 2011 include: AZZ Galvanizing Services, Jordan River Galvanizing, Voigt & Schweitzer, Inc. and Valmont Coatings.
Visit www.steelday.org to learn more about SteelDay and other types of events.
About the American Galvanizers Association (AGA)
The American Galvanizers Association (AGA), headquartered in Centennial, Colo., is a not-for-profit trade association dedicated to serving the needs of specifiers, architects, engineers, contractors, and fabricators throughout North America. Since 1933, the AGA has provided information on the most innovative applications and state-of-the-art technological developments in hot-dip galvanizing for corrosion protection. Created to educate and train in the specification and use of hot-dip galvanized steel, the AGA maintains a large technical library, distributes numerous industry publications, offers free educational seminars, and provides technical support to the specifying community. For more information about the AGA, please visit www.galvanizeit.org.
About the American Institute of Steel Construction (AISC)
The American Institute of Steel Construction, headquartered in Chicago, is a not-for-profit technical institute and trade association established in 1921 to serve the structural steel design community and construction industry. AISC's mission is to make structural steel the material of choice by being the leader in structural steel-related technical and market-building activities, including: specification and code development, research, education, technical assistance, quality certification, standardization, and market development. AISC has a long tradition of service to the steel construction industry of providing timely and reliable information. For more information about AISC, please visit www.aisc.org.
About Fought and Company
Fought & Company, Inc. was established in 1949 by Joseph Fought and has become the Northwest's most prestigious complex steel fabricator. Fought & Company, Inc. specializes in complex fabrication of bridges, commercial and industrial buildings, and other various structures. Their 200,000 square foot facility is located in Tigard, Oregon--about 10 minutes south of Portland. Their modern facilities and skilled ironworkers generate about 300,000 man-hours of labor yearly. For more information, please visit www.fought.org.
About Lampros Steel
For 25 years, Lampros Steel, Inc has provided structural steel to the Northwest and beyond. Founded in 1983 by Milt and Marcus Lampros, Lampros Steel, Inc., is backed by more than 55 years of industry experience. Lampros Steel was one of the first specialty structural steel warehouses in the Northwest and operates the largest saw shop in the region. Through their commitment, experience and expertise, Lampros Steel, Inc., has established a business relationship with their customers that will last a lifetime. For more information, visit www.lamprossteel.com.
About Valmont Coatings- Pacific States Galvanizing
Built in 1996, Valmont Coatings Pacific States Galvanizing's operation is a state-of-the-art facility strategically located to serve steel fabrication and O.E.M. customers in Oregon, Washington, Northern California, Idaho, Montana, and British Columbia. Their facility has the capacity to galvanize steel products of most any size or shape, from one single multi-ton item, to thousands of small parts. Whether a product requires a single-dip or progressive dip process, their staff is expertly trained to handle each product in the most professional manner, from receipt of the product, to reloading and final delivery. For more information, please visit www.valmont.com.
About Albina Pipe Bending Company
Albina Pipe Bending, located outside Portland, Oregon, has been providing customers with innovative, quality products since 1939. A family owned and operated bent steel, metal tube bending and pipe bending company that can produce virtually any metal component that needs to bend or curve without the use of pre-formed fittings. Albina Pipe Bending's number one goal is to provide customers with competitively priced, quality products, on time. Regardless of the order size, your individual specifications and requirements will be met. With over 12 decades of combined experience Albina's friendly, qualified staff has the ability to meet all of your bent steel and metal rolling and fabrication needs. For more information, visit www.albinapipebending.com.