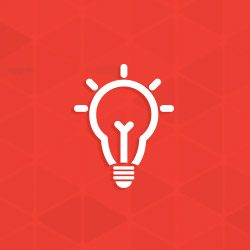 AGA Project Gallery Receives an Update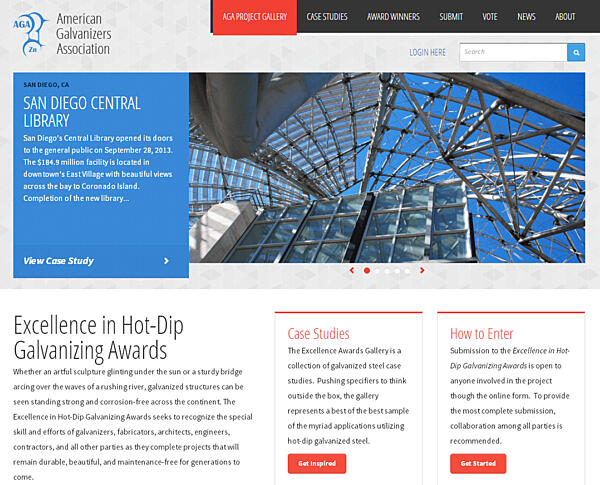 The AGA Project Gallery was recently updated to match the branding of the AGA website, galvanizeit.org. The organization of the gallery is still the same, but there are a few new features. These new features were created to facilitate the user experience and are based on feedback we have received since the gallery launched.
The first area where changes were made is in the "Case Studies" and "Award Winners" sections. On the project detail pages, project images are now more prominent allowing them to be a highlight on the page. Also, each project now includes a Related Case Studies section on the left hand side of the page where projects similar to the one being viewed will display. The category navigation is also now on the left side to make the navigation between categories easier and more noticeable.
In addition to the project updates, the submission form has been streamlined to include fewer steps. The same information is still required; however we now ask for more information per page and have eliminated the multitude of steps previously required. We have condensed the description boxes down from three into one, allowing the submitters to more easily enter the project's 'story' all at once rather than having it split between steps. This will hopefully make it easier to write cohesive stories for each project.
As approved by the Market Development Committee (MDC) in 2013, voting will be narrowed down to the top three projects submitted in each category, requiring less time from the judges which will hopefully continue to increase our response rate for interested judging participants. The navigation between categories will also help streamline the judging process.
To help celebrate the 20th anniversary of the Excellence in Hot-Dip Galvanizing Awards, the logo, winners' certificates, and brochures were also given a facelift this year to match the branding of the AGA Project Gallery. Since it's never too early to begin submitting projects, submission for the 2015 Excellence in Hot-Dip Galvanizing Awards will open on May 15. Start preparing your projects today!