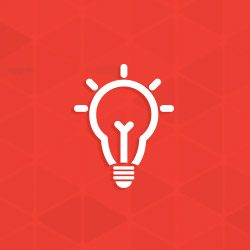 2013 Galvanize the Future Scholarship Winners Announced
The American Galvanizers Association (AGA) has announced the winners of the 2013 Galvanize the Future: An Edgar K. Schutz Scholarship essay contest. Three students were chosen out of more than 20 applicants enrolled in architecture, construction, or engineering programs in colleges throughout North America.
Securing the first place prize of a $2,500 scholarship is David Amorim, a student earning his Bachelor of Science Degree in Civil Engineering at the University of Manitoba. David developed a proposal for the use of hot-dip galvanized girders for any bridge replacements. His essay proposed any new or remodeled bridges built by the Manitoba Infrastructure and Transportation should use galvanized steel instead of costly concrete. His essay concluded the use of hot-dip galvanized structures would create an immense benefit.
The second place winner of a $1,500 scholarship is Lisa Larsen, a Civil Engineering student at Texas A&M University working on her PhD. Her essay examined the benefits of installing a University light rail system that would connect pedestrians with the campus by the use of a duplex system (hot-dip galvanizing and paint). She demonstrates the benefits of this galvanized system by showing the increased mobility and accessibility for students and to eliminate congestion problems that plague the campus during big events.
The third place winner, Brandon Robertson, was awarded a $1,000 scholarship. Brandon is working on his Masters of Architecture at the Massachusetts College of Art and Design. In his essay, he demonstrated the use of hot-dip galvanized steel as a corrosion protection system in the construction of 10 new bridges. He explains how the durability, productivity and efficiency is above and beyond any other method of corrosion protection.
This scholarship opportunity is open to any college students majoring in architecture, civil engineering or structural engineering, and has recently widened to include construction management, material science or other approved engineering fields. The student can be full or part time, and enrolled in either an undergraduate or graduate degree program at any four year university in North America. For more information on next years program, visit the AGAs scholarship page.