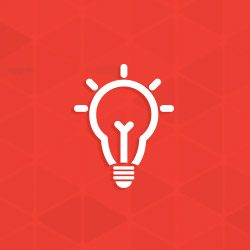 Testing for Non-Hexavalent Chromium Passivation
What procedure tests for the presence of a non-hexavalent chromium passivation?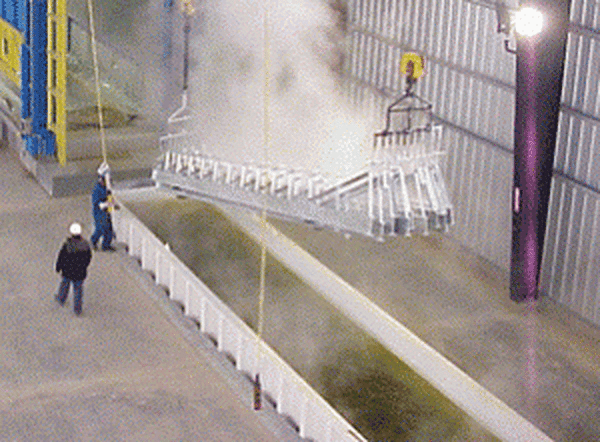 Immediately after batch hot-dip galvanizing, a passivation of the galvanized surface may be performed to maintain certain aesthetics or provide protection against wet storage stain. These post treatments (hexavalent chromium passivation, trivalent chromium passivation, or chromium-free passivation) are often applied at the discretion of the galvanizer, otherwise their use can be required or prohibited upon request.
For example, the application of a chromate passivation is desired when trying to avoid the appearance of wet storage stain but is not desired for articles that will be painted after galvanizing (passivations negatively affect adhesion of paint or powder coatings). For such applications, there are circumstances where it may be desired to test for passivation agents because it is very difficult to visually confirm their presence on a galvanized surface .
Where there is uncertainty, refer to the testing procedure outlined in the specification ASTM B201 Standard Practice for Testing Chromate Coatings on Zinc and Cadmium Surfaces. This test involves placing drops of a lead acetate solution on the surface of the product, waiting 5 seconds, and then blotting the area gently. If the solution creates a dark deposit or black stain, then a hexavalent chromate passivation treatment is not present. A clear result indicates the presence of a passivation coating.
The same test (ASTM B201) can also be used for detection of non-hexavalent chromium passivation agents. This is because the procedure described in ASTM B201 results in a dark stain when reaction with zinc metal occurs (meaning unpassivated zinc is present). Therefore, reactions with any passivation treatment will similarly yield a clear result.
© 2023 American Galvanizers Association. The material provided herein has been developed to provide accurate and authoritative information about after-fabrication hot-dip galvanized steel. This material provides general information only and is not intended as a substitute for competent professional examination and verification as to suitability and applicability. The information provided herein is not intended as a representation or warranty on the part of the AGA. Anyone making use of this information assumes all liability arising from such use.