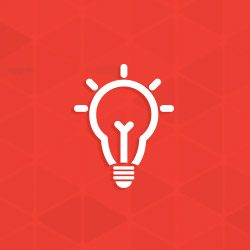 Revisions & Proper Use of Galvanizing Standards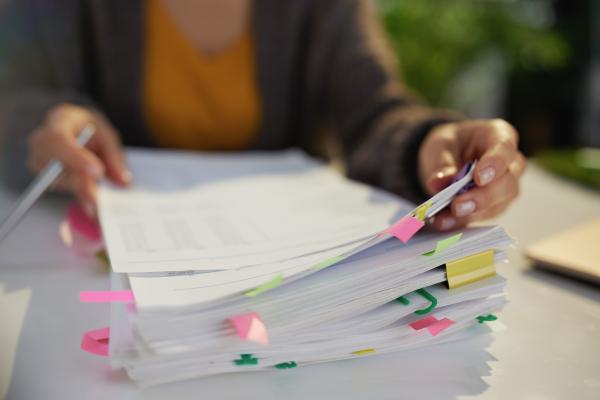 As hot-dip galvanizing, steel products, manufacturing methods, inspection methods, regulations, and technology evolve over time, so do our industry standards. Keeping your galvanizing standards or specifications up to date can feel like a chore, but it is important to ensure your company is not following outdated guidance or requirements. For example, ASTM A123 Table 1 is periodically reviewed to ensure the minimum average coating thickness requirements are technically feasible based on current steel products and methods of manufacturing. Don't be the one to fall behind the curve! Once standards are updated, it is necessary to ensure they are used properly to avoid copyright infringement.
Copyright
AGA cannot distribute copies of ASTM standards to members or their customers for information or use. Most products produced by a standards organization such as ASTM, ISO, etc. are copyrighted and protected by U.S. and International law. When you download an individual standard or a standards volume, typically there are restrictions on how you can use, share, and distribute the file and its contents.
Generally speaking, if you purchase a physical or digital standard as an individual, you are able to view the standard on your own and use it to execute the functions of your job. You can typically review, search, or display the document with an employee, subcontractor, or customer. However, it is typically not allowed to place the standard in a publicly shared file space, make copies of the standard for your customer/subcontractor/employee, reproduce the contents, make the standard downloadable to others, email the standard to others, or give away a copy you purchased unless you have permission from the organization. A company's copyright notice will tell you whether you need to purchase one standard for each individual user at your company, or whether a company license is available and potentially more cost effective. Some standards organizations include the purchaser name and IP address on digitally purchased standards to establish traceability to help them enforce copyright.
For more detailed information relating to authorized usage of copyrighted materials from a standards organization, visit the organization's website (ASTM: Copyright & Permissions, ISO: Copyright, AASHTO: Copyright Notice).
Obtaining and Updating ASTM Standards
ASTM no longer produces industry-specific books of standards, and this is why AGA's Selected Specifications for Hot-Dip Galvanizing booklet from 2015 is the last one to be produced for hot-dip galvanizers and specifiers.
This means all future standards must be obtained from ASTM's website directly. Use the search feature on ASTM's website to locate the specific standard number you are interested in learning about an updated revision (e.g. "A123"). Click on the search result for that standard and it will provide you information on the current revision year, historical revisions, and cost for the different available formats (PDF, PDF with redline changes, hardcopy, or online).
Hot-dip galvanizing standards cost $55-65 each when purchasing individually as a non-member of ASTM. Standards are typically reviewed every 5 years meaning periodically you will want to update your standards if there are revisions made.
However, the most cost-effective way to maintain and purchase ASTM standards for hot-dip galvanizing is to become a member of ASTM.
For $115/year, you can become an "Informational Member" of ASTM and receive a free specification volume per year along with a discount on individual specifications purchased from other volumes. Each year, you can change your specification volume selection so the specifications of interest to you across each volume are current within a couple of years.
But if you have the time, I highly recommend you join as a "Participating Member" instead at the same price ($115) and gain the additional ability to influence the development of ASTM standards that govern the hot-dip galvanizing industry (in addition to your annual free specification volume and discount on individual standards). To participate in revisions of A123, A143, A153, A384, A385, or A780, you will want to join committee A05 on Metallic-Coated Iron and Steel Products and subcommittee A05.13 on Structural Shapes and Hardware Specifications. Galvanizers should mark themselves as a "manufacturer of product/service" while specifiers should mark themselves as "users" or "general interest" as appropriate. For guidance in getting involved with galvanizing standards development at ASTM or elsewhere, contact the AGA Technical Department at [email protected].
For more information on joining ASTM and membership types: https://www.astm.org/get-involved/membership/membership-types.html
Alternatively, larger companies needing widespread employee access to a group of ASTM standards may benefit from ASTM Compass, a subscription service. A short video explaining the added benefits of a Compass portal vs. purchasing individual standards is available from ASTM. Authorized usage of ASTM copyrighted material and limitations regarding sharing content with customers/subcontractors would still apply.
Obtaining AASHTO & AASHTO/NSBA Collaboration Standards
The AASHTO/National Steel Bridge Alliance (NSBA) Collaboration publishes all standards for free download on the NSBA website. These standards include specifications and guidelines for steel bridges such as AASHTO/NSBA S8.3, Galvanizing.
To purchase individual galvanizing standards from AASHTO, visit the AASHTO Store and search for the standard in the search box.
© 2023 American Galvanizers Association. The material provided herein has been developed to provide accurate and authoritative information about after-fabrication hot-dip galvanized steel. This material provides general information only and is not intended as a substitute for competent professional examination and verification as to suitability and applicability. The information provided herein is not intended as a representation or warranty on the part of the AGA. Anyone making use of this information assumes all liability arising from such use.