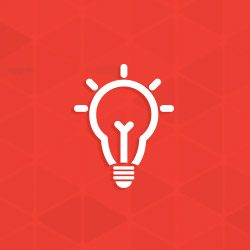 Suggested Checkpoints for Optimizing HDG Steel Articles
What measures can optimize turn-around time, cost, and quality prior to sending articles to the galvanizer?
The process for a quality hot-dip galvanized product does not begin when the material arrives at the galvanizing plant. Instead, a combined effort from the specifier, designer, fabricator and galvanizer during all phases of the project is recommended to optimize turn-around time, cost, and quality.
Best practices for design are outlined within galvanizing support specifications from ASTM and should be followed to ensure a quality hot-dip galvanized coating (ref. ASTM A385), safeguard against warpage and distortion (ref. ASTM A384), and safeguard against embrittlement (ref. ASTM A143). Communication with the galvanizer should also begin during the design phase to address concerns relevant to venting, drainage, lifting, size, steel chemistry, and any areas of special attention (masking, handrails, threads, etc.).
After fabrication, all articles for galvanizing should be inspected to ensure correct placement of lifting aids, venting holes, and drainage holes. Next, the fabricator should check for surface conditions and contaminants which cannot be sufficiently cleaned by the galvanizing pre-treatment process of degreasing and acid pickling. If these concerns are addressed and/or removed by the manufacturer or fabricator prior to sending steel to the galvanizer, costly rectification and delays at the galvanizing plant can be avoided.
Alternatively, different products can be used on the steel or iron which are compatible with the hot-dip galvanizing process to reduce the need for additional surface preparation prior to galvanizing. For example, using uncoated electrodes avoids the problem of depositing flux on the metal during welding, and galvanizing-safe markers are available that dissolve in the cleaning baths used in the galvanizing process. Furthermore, different types or specifications of pipe can be ordered that are free of mill coatings.
Finally, all parties involved in the handling of hot-dip galvanized material should be aware of inspection, handling, and storage requirements in order to minimize touch-up and repair and also ensure the anticipated coating performance and longevity.
To clarify and consolidate the common concerns which can affect turn-around time, cost, and quality of hot-dip galvanized articles, utilize the following checklists as a guideline for each project phase.
Checklist for the Specification and Design of Hot-Dip Galvanized Articles
Obtain and review copies of relevant hot-dip galvanizing specifications.
Refer to the AGA Design Guide publication in order to review best design practices in accordance with the galvanizing support specifications ASTM A385, A384, and A143.
Send the chemical composition of all steel grades (preferably a copy of the mill test report) to the galvanizer.
Confirm with the galvanizer all articles are suitably sized and dimensioned for the handling and galvanizing facilities, including consideration of the lifting configuration.
Ensure personnel involved with the inspection of material complete the AGA online HDG Inspection Course and review the AGA publication entitled Inspection of Hot-Dip Galvanized Steel Products.
Ensure any parties involved in the delivery and storage of hot-dip galvanized steel products are provided the AGA publication on Wet Storage Stain for information on proper storage methods.
For any work to be painted or powder coated, inform the galvanizer prior to delivery so that post-treatments can be avoided, and ensure the galvanizer and fabricator mutually agree on responsibility for surface smoothing of the galvanized coating. Also ensure your painter or powder coater is aware of proper surface preparation for HDG steel.
Inform galvanizer of any areas which require special attention in order for the article to function properly (threads, pipe ends, handrail, holes, etc.).
Inform galvanizer of any areas to be masked and include information on the masking material to be utilized.
Checklist for Dispatch of Steel Fabrications to Galvanizer
Confirm the venting of all closed vessels, hollow structures, and large overlapping surfaces which have been seal welded.
Abrasive blast clean any castings to remove foundry sand or impurities from the manufacturing process.
Remove all welding slag and other flux residues, welding sprays, burrs, excessively rough cut edges, mill coatings (oils, waxes, greases, varnishes, lacquers, etc.), stickers, glues, paints, sand and other impurities on castings, crayon or oil-based paint markings, and heavy grease/wax deposits. SSPC and NACE have a variety of commonly used surface preparation standards for abrasive blast cleaning, power tool cleaning, hand tool cleaning, and solvent cleaning which are effective at removing these materials.
Confirm holes less than 0.5 inches in diameter will not negatively impact the function of the part if clogged with zinc, or if so, are accessible for cleaning after galvanizing by the owner/fabricator.
© 2023 American Galvanizers Association. The material provided herein has been developed to provide accurate and authoritative information about after-fabrication hot-dip galvanized steel. This material provides general information only and is not intended as a substitute for competent professional examination and verification as to suitability and applicability. The information provided herein is not intended as a representation or warranty on the part of the AGA. Anyone making use of this information assumes all liability arising from such use.