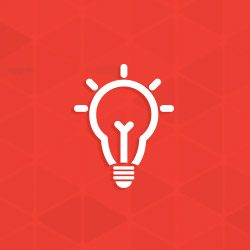 Repairing Coating Damage After Delivery to a Jobsite
My customer is concerned about a defect in the HDG coating found at the jobsite by an Inspector. The defect is larger than the maximum acceptable criteria listed within ASTM A123/A123M. What is the accepted practice for field repair of galvanized coatings?
Although galvanized coatings are highly abrasion resistant, coating damage may occur once the galvanized steel leaves the galvanizers facility due to rough handling, installation techniques, or in-service conditions.
The practice for repairing the galvanized coating in-field is the same as the practice for repair at the galvanizing facility, but there are more restrictions to the allowable repair size on a new product at the galvanizing plant than for one that has been delivered to a job site. There is no ASTM specification which specifies a maximum allowable repair size for galvanized coatings already accepted and delivered. On the other hand, it is made clear within Section 9 of ASTM A123/A123M the maximum allowable repair size per Sections 6.2.1 and 6.2.2 (<1 inch in the narrowest dimension and 0.5% of accessible surface area, or 36 in2 [22,500 mm2/ton] whichever is less) is strictly applicable for the acceptance of newly galvanized steel at the galvanizers plant prior to shipment.
Therefore, once in-field, any size of repairable coating defect can be touched up by any of the three approved methods described within ASTM A780 Standard Practice for Repair of Damaged and Uncoated Areas of Hot-dip Galvanized Coatings. The thickness requirements for the chosen repair material are also specified within both ASTM A123/A123M and ASTM A780.
Application of Zinc-Rich Paint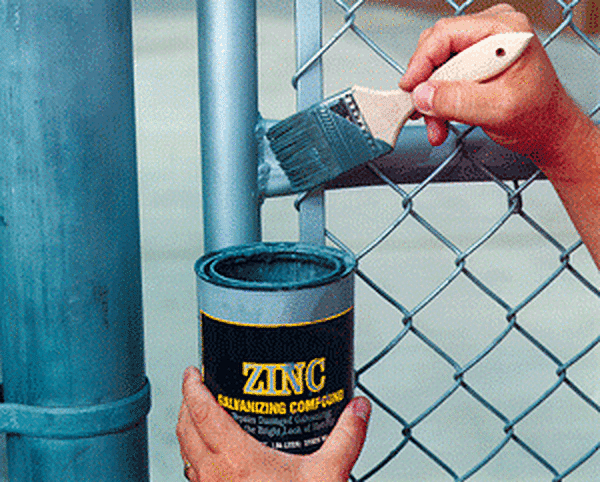 Zinc-rich paint is applied to a clean, dry steel surface by either a brush or spray. Zinc-rich paints must contain either between 65% to 69% or greater than 92% metallic zinc by weight in the dry film. Paints containing zinc dust are classified as organic or inorganic, depending on the binder they contain. Inorganic binders are particularly suitable for paints applied in touch-up applications of undamaged hot-dip galvanized areas. The coating thickness for the paint must be 50% more than the surrounding coating thickness, but not greater than 4.0 mils (100 ?m).
Zinc-Based Solder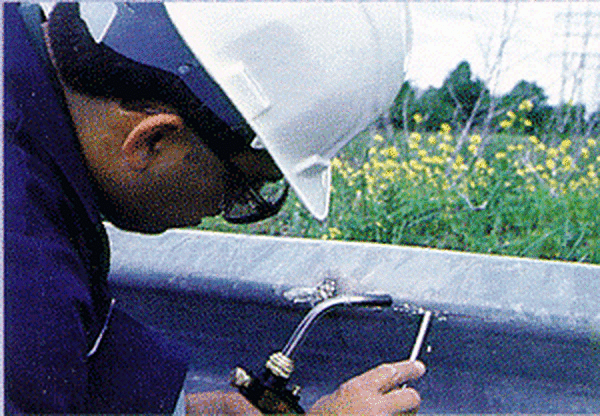 Soldering is done with zinc-based alloys in either a stick or powder form. The area being repaired needs to be preheated to approximately 600 F (315 C). The acceptable material compositions of solders used for repair are included in ASTM A780. The repair coating thickness must meet the specification requirement for the material category of the part with a maximum thickness of 4 mils (100 ?m). Zinc-based solder products closely match the surrounding zinc and blend in well with the existing coating appearance.
Molten Zinc-Spray/Zinc Metallizing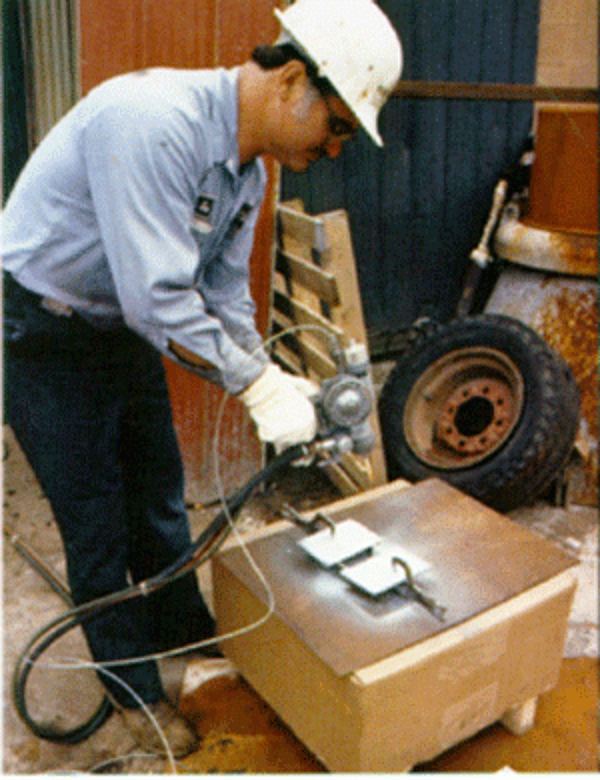 Zinc spray, or metallizing, is done by melting zinc powder or zinc wire in a flame or electric arc and projecting the molten zinc droplets by air or gas onto the surface to be coated. The zinc used is nominally 99.5% pure or better. The renovated area shall have a zinc coating thickness at least as thick as that required in ASTM A123/A123M for the material category.
© 2023 American Galvanizers Association. The material provided herein has been developed to provide accurate and authoritative information about after-fabrication hot-dip galvanized steel. This material provides general information only and is not intended as a substitute for competent professional examination and verification as to suitability and applicability. The information provided herein is not intended as a representation or warranty on the part of the AGA. Anyone making use of this information assumes all liability arising from such use.