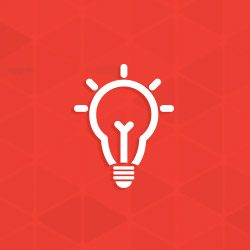 Initial & Life-Cycle Cost of HDG Steel vs. Paint
I am frustrated in my position as an engineer responsible for specifying corrosion protection systems because initial cost is usually the deciding factor in selection and hot-dip galvanizing is thought to be initially more expensive than paint. How does the initial and life-cycle cost of hot-dip galvanized steel compare to paint?
Truth be known, hot-dip galvanizing is often less expensive on an initial cost basis when compared to paint systems with reasonable durability. However, for doubters and those who believe it is important to consider both initial and total cost over the life of the project, aka life-cycle cost, the American Galvanizers Association (AGA) has just released an upgraded, online program to assist you. The Life-Cycle Cost Calculator (LCCC) provides an initial and life-cycle cost comparison of hot-dip galvanizing with more than 30 paint and zinc metallizing systems. The streamlined program simply requires you to input project specific variables, in three quick input screens. The information collected includes:
Coating type to compare- epoxy, metallizing, polyurethane, etc.

Surface preparation (SP-6, SP-10, etc.) and application location (shop/field)

Calculation preferences- currency, unit of measure, interest and inflation rates
Project specifications

Project size- total tons or square feet
Planned lifespan (years of use)
Steel composition- large, medium, small, mixed structural steel
Service life environment- rural, industrial, or marine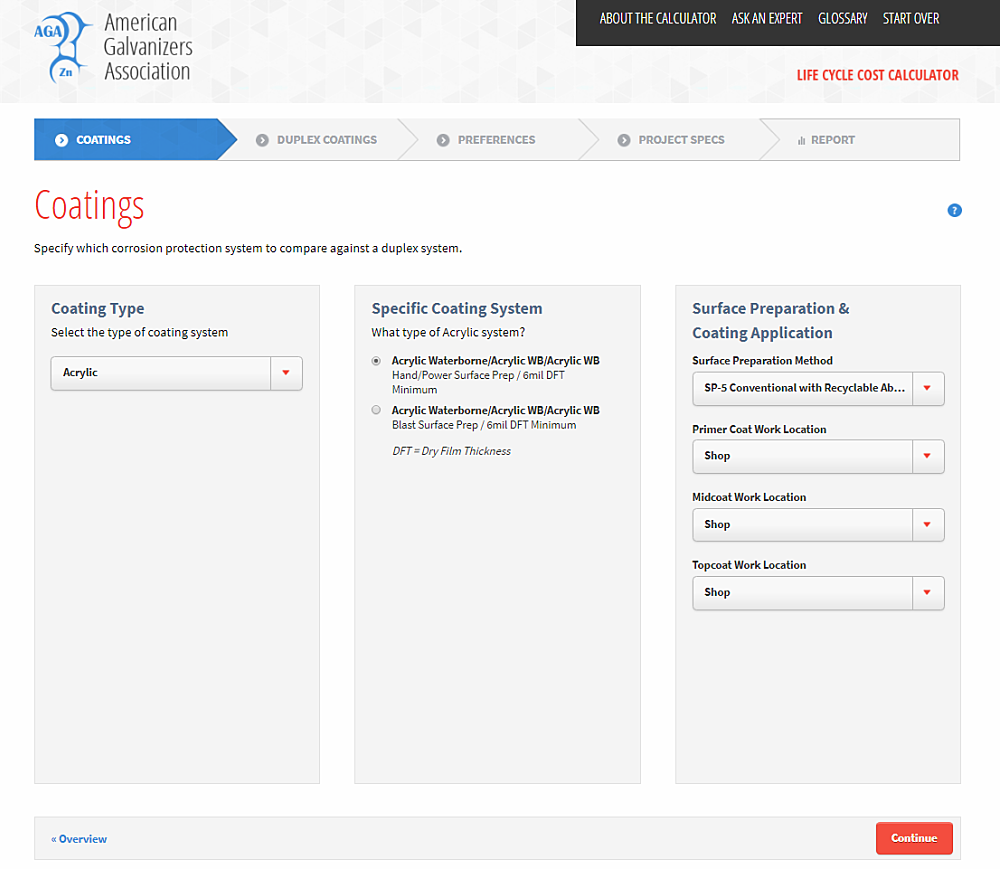 Every paint system requires maintenance on a predetermined schedule outlined by the paint manufacturer and there is a cost associated with each of those maintenance activities in future years. But, to make an economic decision today, the true cost in todays dollars must be known. So, the LCCC uses maintenance cost data collected by the paint industry1and established financial formulas for net future value (NFV) and net present value (NPV) to calculate the total cost to apply and maintain a paint system over the planned project life. Your input to the formulas is simple- an estimate of the average annual inflation rate and interest rate over the life of the project.
Once you have entered these parameters, the LCCC will run the equation and provide a simple summary page. This customizable and printer-friendly report contains:
A summary table detailing the initial and life-cycle costs of hot-dip galvanizing compared to your paint selection presented in cost per square foot, total project, and average equivalent annual cost (AEAC).
Detailed cost data showing the maintenance schedule and associated cost for the paint system.
A summary of your data input and project specifications
This new tool will help you run unbiased initial and life-cycle cost comparisons for all of your projects to help you make educated decisions. Furthermore, the printable report will allow you to not only convince your peers and colleagues galvanizing is often less expensive initially, but will also open their eyes as to the staggering savings galvanizing provides over the life of the project.
© 2023 American Galvanizers Association. The material provided herein has been developed to provide accurate and authoritative information about after-fabrication hot-dip galvanized steel. This material provides general information only and is not intended as a substitute for competent professional examination and verification as to suitability and applicability. The information provided herein is not intended as a representation or warranty on the part of the AGA. Anyone making use of this information assumes all liability arising from such use.