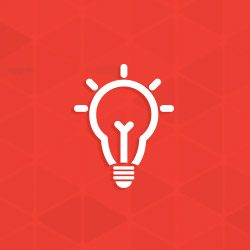 HDG Surface Preparation for Application of Passive Fireproofing
What types of fireproofing applications can be applied to HDG surfaces, and how do I prepare the HDG surface?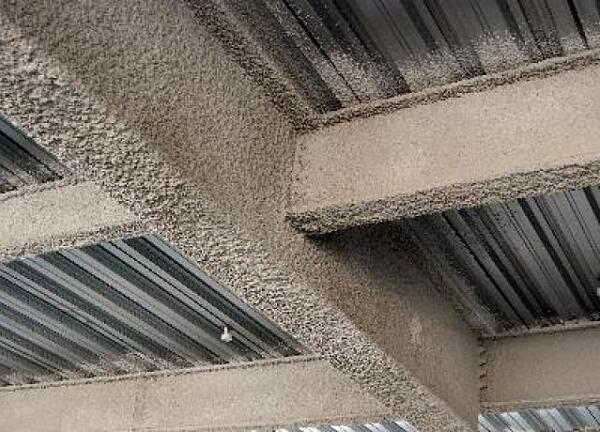 There are several different types of passive fireproofing that can be applied to hot-dip galvanized (HDG) structural steel, but the type of fireproofing material will determine whether any additional surface preparation is required due to the hot-dip galvanized coating.

Some fireproofing materials (i.e. rigid board, flexible blanket systems) are mechanically fastened to structural steel, and therefore no specialized preparation of the HDG coating surface is required prior to installation.
On the other hand, application of spray-applied fire-resistant materials (SFRMs) and intumescent fire-resistant materials (IFRMs) often require preparation of the hot-dip galvanized surface to promote adhesion due to minimum specified cohesive/adhesive bond strength requirements.
In the design stage, it is important to consider surface preparation requirements when selecting a fireproofing material once the decision has been made to hot-dip galvanize structural members. Currently, a specific guideline for application and inspection of various fireproofing materials over HDG is not available to the industry. Instead, refer to the manufacturers application instructions as well as any fireproofing directory listing requirements from the testing laboratory where the fireproofing material was tested (Underwriters Laboratories, Factory Mutual, Intertek, etc.). It is common for the recommended surface preparation for application over HDG to vary by manufacturer and further vary by product.
Spray-Applied Fire Resistant Materials (SFRM)
SFRMs are generally classified as cement based, gypsum based, or sprayed fiber. There are some SFRM products which may not require surface preparation, but most require the removal of oils, grease, dirt, and debris from the HDG surface at a minimum. For such materials, solvent cleaning per SSPC-SP 1 should provide sufficient cleaning.
Other manufacturers will recommend following industry guidelines for application of fireproofing over primed/painted steel because guidelines specific to application over HDG are not currently available. Regardless, the available and recommended practices for application over primed/painted steel have been found to also promote adhesion of SFRMs over HDG. Recommendations may include pre-application of mechanically fastened metal lath, a bonding agent, and/or a primer paint (technically a tie coat) compatible with the fireproofing/HDG and confirmed by the manufacturer to promote adhesion.
Metal lath, bonding agents, and primers should be applied according to manufacturer recommendations. Additional application instructions regarding minimum required coverage or pressure may be specified by industry guidelines or fireproofing directory listing requirements. Prior to application of any primer paint, the HDG surface should be prepared in accordance with the recommendations* provided in ASTM D6386, Practice for Preparation of Zinc (Hot-Dip Galvanized) Coated Iron and Steel Product and Hardware Surfaces for Painting.
Intumescent Coatings (IFRM)
Intumescent coatings typically involve a primer coat directly applied to structural steel prior to application of intumescent paint layers and a sealer/top coat. These primers are typically acrylic/vinyl or epoxy based.
When applying the primer coat over a hot-dip galvanized surface (technically a tie coat), it is recommended to prepare the hot-dip galvanized surface in accordance with the recommendations* provided in ASTM D6386. After preparation of the HDG surface, the primer and subsequent layers of intumescent paint and sealer/top coat are to be applied according to the manufacturers recommendations.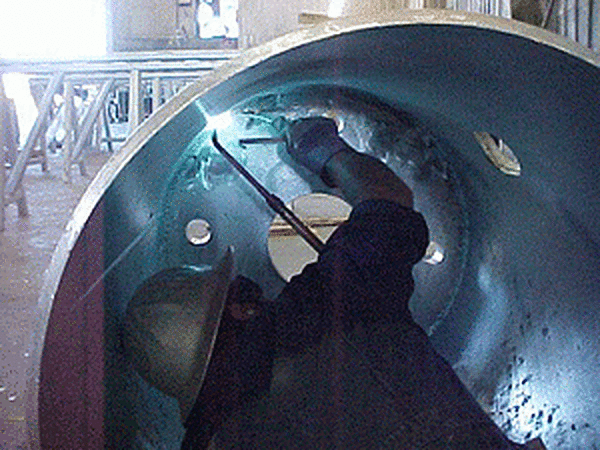 Bond Testing & HDG
It is often required to perform bond testing for SFRMs or IFRMs over structural steel to confirm application requirements are met. Bond testing is typically performed in accordance with ASTM E736, Test Method for Cohesion/Adhesion of Sprayed Fire-Resistive Materials Applied to Structural Members. Many passive fireproofing manufacturers will already have hot-dip galvanized steel listed as a pre-approved surface, with associated HDG surface preparation recommendations available. Where not readily available or where field confirmation is required, bond test data is obtained independently.
The applied fireproofing must meet the minimum acceptable values for bond strength. If minimum values are not published, consult project specifications, industry guidelines, and fireproofing directory listing requirements from the laboratory where the material was tested.
* For further guidance, the AGA has developed the publication Preparing HDG Steel for Paint, along with instructional DVD and CD materials,
© 2023 American Galvanizers Association. The material provided herein has been developed to provide accurate and authoritative information about after-fabrication hot-dip galvanized steel. This material provides general information only and is not intended as a substitute for competent professional examination and verification as to suitability and applicability. The information provided herein is not intended as a representation or warranty on the part of the AGA. Anyone making use of this information assumes all liability arising from such use.